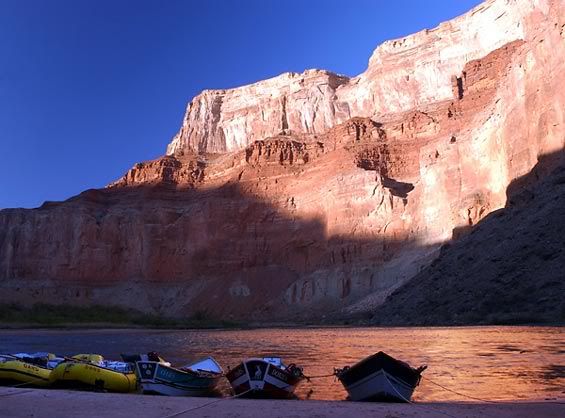 by Ryland Walker Knight

It's the night before we leave and we're racing to REI. We're racing to return a pelican case; Allison wants her camera on deck, not in her ammo can. We hit red lights at every intersection. Time is winding down--it's almost 9. Why always red? These assholes in their BMWs are all going to Claim Jumper? Good god.

We run down every isle, just missing the pelican cases at every turn. (They were right here!) We find the rack and Allison asks me to try to fit her camera into a bright yellow, top-loading box. Without taking the camera out of its zippered case, I pretend to stuff it into the top. No go. Clearly, too small. NO, you idiot, take it out! Oh, right, chuckle: it's fine, it's perfect, it fits: let's get the fuck out of here: we have to water!

Pat and Kathleen asked us to house sit and water their plants. They own a 3 bedroom, 2 bath on the hill above Orinda complete with swimming pool, hot tub and private vegetable garden. Yet they don't have trash cans. We looked all week all over their property and all we could find were two green bins for garden waste. There's a ton of trash. So many beer bottles--did we really drink that much?--and all that newspaper--did we really not read those? Most of the neighbors have their red and blue and green plastic cans out front, hugging the sidewalk, so we grab as much as possible to split the load and walk down White Oak avoiding those orange windows above. I know the neighbors are watching in disgust. What are those two hooligans doing? Over-flowing MY recycling? HAROLD!

--The watering will have to wait--I did it yesterday anyways.
--OK, fine.
--The pizza!

There's a pepperoni and sausage pizza waiting to be eaten. I can't wait to cut it. I normally never eat pepperoni and sausage pizza. I'm starving. Wait, we'll eat it downstairs and watch THE NEW WORLD, finally, on their ginormous TV. It'll be sort of a preview and a reflection. We'll preview living on the river barely clothed. We'll reflect on abadoning culture, movies in particular. We'll think about all the afternoon monsoons and the desert walls raining reflected heat on our microscopic boats. We'll wish we had the vision to piece together an Eden like Mr Malick. We'll marvel at the clarity of water; where's our river right now?! We--

--Fuck, I have to water.
--We're only driving to Vegas today, silly.
--I've never been there. Is there a river there?
--A river of ugly.
--?
--A river of ugly, garish lightbulbs and fat Americans.
--I don't even think you think that--you aren't even you, you're me speaking for you, asleep in the next room. In fact, when are you going to wake up? I'm pretty sure the hot tub is hot again and I'm ready to cook eggs and bacon. You're so comfortable in that bed. I was so comfortable last night. I'm not going to be comfortable in bed for a month.

Take care, dear world. I'm off.