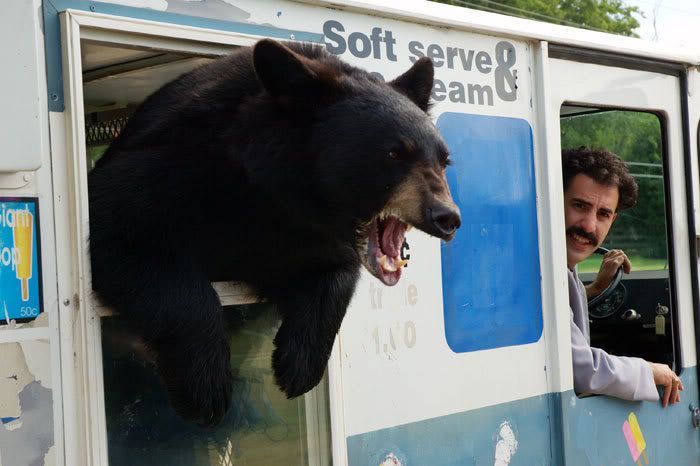 by Ryland Walker Knight

The stage was set: viral advertising and google videos as primers, I was ready to go on the sexytimes journey across America with wild and crazy guy BORAT, Sascha Baron Cohen's greatest invention. I had committed to staying up late for the midnight staff screening. I got a good ammount of alcohol in me, enough to bouy me through the short running time. The auditorium was packed with drunk theatre employees. After a half hour of movie trailers and Stella Artois ads the movie started and I was laughing immediately. The theatre was howling. In another half hour I was asleep.

02006: 84 minutes: dir. Larry Charles: written by Sascha Baron Cohen, Anthony Hines, Peter Baynham & Dan Mazer from a story by Sacha Baron Cohen, Peter Baynham, Anthony Hines & Todd Phillips.