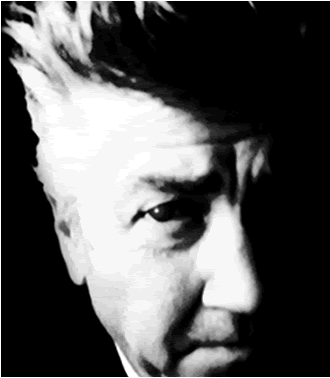 There's already a wealth of worthy essays to be found in cyberspace tackling
David Lynch
's new big bad behemoth,
INLAND EMPIRE
. So why not add some more?
We here at
Vinyl Is Heavy
find the film as fertile a subject presented to audiences as any in recent memory, including 02005's
The New World
, for good or ill. We also find ourselves victim to Lynch's brilliant marketing ploy of withholding the film from audiences by way of this self-distribution he's devised and enacted. It bugs us but -- hey! -- it's working: the film has already scored big in its runs at Manhattan's
IFC Center
and the new exclusive engagement at Seattle's
Neptune Theatre
. It seems this beast has a tractor beam, not a force field. And a lot of it is probably due to Lynch himself.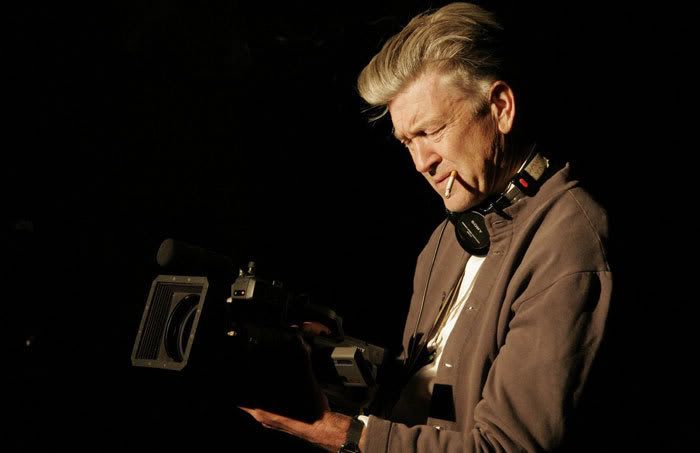 He's unassuming, funny and uncompromised. He's a gentle Montana man who happens to see the world in such a singular fashion that it fascinates people. And once people realize he's not some elitist living high on the hog in the Hollywood Hills but a regular guy living high on the hog in the Hollywood Hills (or wherever in LA), his art opens up. For all its ugliness, the Lynchian cinema is one of curiosity, eager to dive into a subject, bathe in its possibilities and -- hopefully -- render them as beautifully & honestly as possible.
It's the same in every picture, from the triumvirate of
Lost Highway
,
Mulholland Dr.
and
INLAND EMPIRE
to the "simpler" films like
Elephant Man
&
The Straight Story
. The only picture that fails to bring this wonder to the screen is his (justly) much maligned, and outright dis-owned, adaptation of Frank Herbert's
Dune
: it is defined by how ugly its contrivances are and how limited & closed its fantasy world ends up as a result; there's nothing quite coherent in its alphabet soup misdirection. Wait: What about
Fire Walk With Me
? Isn't that just a mess? Well, yes. But that film is so restless with reality it can't sit still or subscribe to any singular answers -- a palpable, valuable sign of an artist straining in earnest.
However quixotic an aim, it's that yearning for any and all answers floating through life's ether -- not simply one ultimate truth -- that fascinates us. This is why we feel this new pop-art phenomenon deserves yet more time, more burrowing, more wrestling-match exhaustion. We hope to be neither difficult nor contentious, merely honest. And excited by the possibilities we're afforded.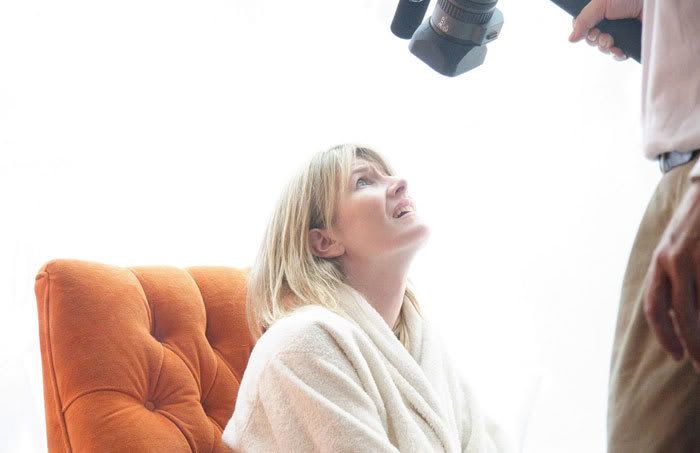 Over the week of February 12th to February 16th (and possibly beyond) we will host a series of essays from each of our
four
five writers as well as various "Lynch Links" to be co-ordinated and updated each day as the top post on the home page. We hope you can join us. And we hope we can live up to the possibilities of this event.
To whet the appetite, here are some reviews, reflections and rejections from a host of critics:
Manohla Dargis
,
David Edelstein
,
Jim Emerson
,
Jurgen Fauth
[
(1)
(2)
(3)
],
Owen Gleiberman
,
Ed Gonzalez
,
J. Hoberman
,
Rob Humanick
,
Andrew O'Hehir
,
Keith Phipps
,
Jonathan Rosenbaum
,
Michael Joshua Rowin
,
Nick Schager
,
Keith Uhlich
.
PLUS, the first
Lynch Links
: