by Ryland Walker Knight


A dear friend of mine recently moved from the Bay back north (way fucking north) to Canada. Netflix doesn't deliver to Canada (yet?) so, in order to retain access to certain aspects of the site, this friend has switched the membership's shipping address to mine and the membership's rental plan to the $5/month, one-at-a-time version. Thus, I will be receiving Netflix somewhat sporadically with no knowledge of what's coming. I thought the best way to make the best of this fortunate (and generous) situation would be to write up the films as they come in the mail. There will be, on average, one of these posts every couple of weeks, I imagine. To keep it simple (less time consuming) I plan on writing no more than 500 words, and preferably one paragraph of about 300, as soon as I watch the film. Of course, there will be editing, and tweaking, but I want this experiment to be as immediate as possible. That is, in an infrequent, delayed kind of way. The first title to arrive:Andrucha Waddington's House of Sand. I plan on watching it sometime this week. Until then,

...something special 1:
[Paul Thomas Anderson has put together a teaser trailer for his adaptation of Upton Sinclair's OIL!
, which he has re-titled There Will Be Blood. Yes. Appetite whetted. No, scratch that: I'm fucking drooling.]
...something special 2: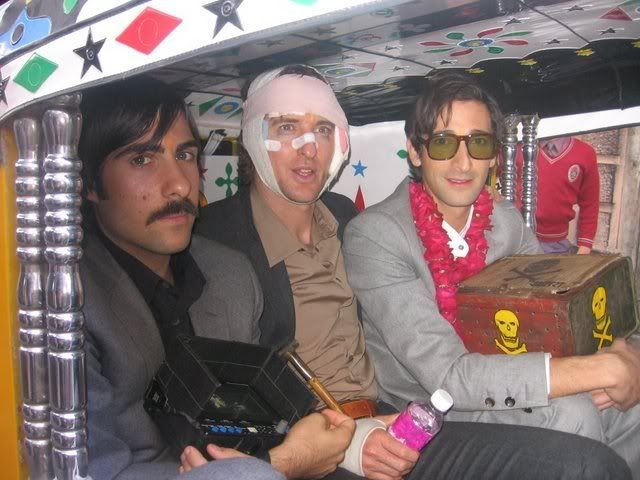 [That would be Francis Ford Coppola, Jack Nicholson and Peter Bogdonavich. Or, uh, the stars of Wes Anderson's next movie.]