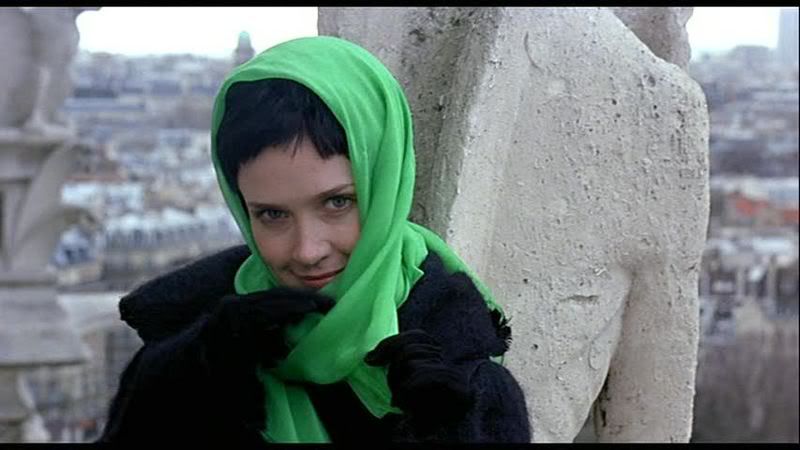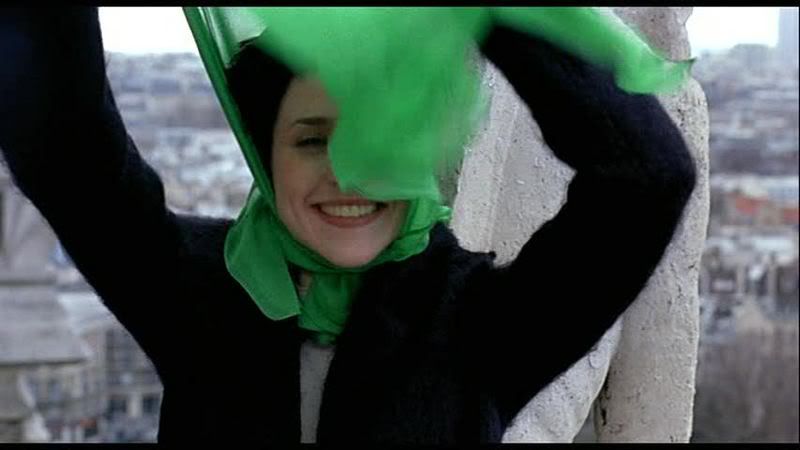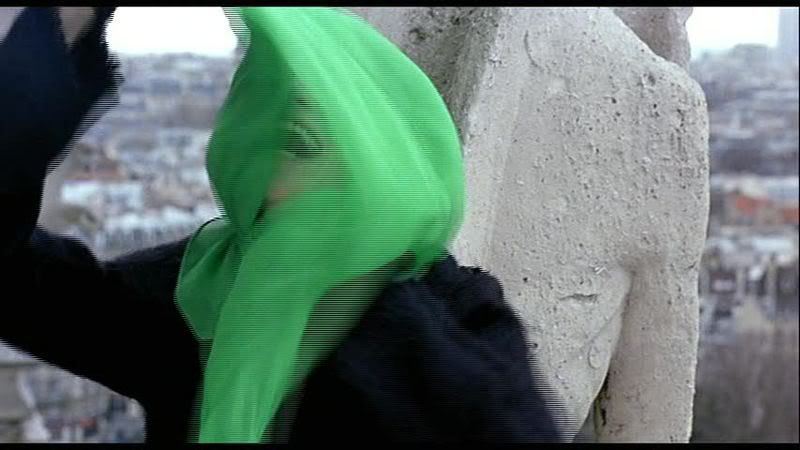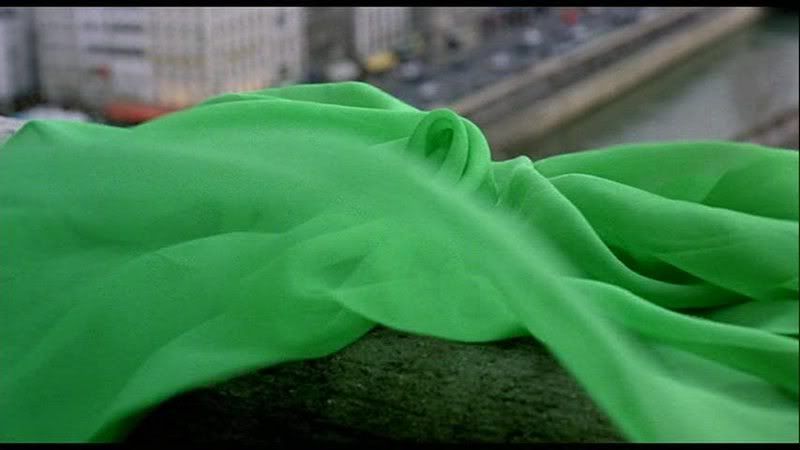 What kills me is the third image and its ghost edges. And that this brief glimpse is routinely forgotten when
Trouble Every Day
garners notice. I think the key to June & Shane's love, the film's heart (& not its libido) rests here, in peace, among gargoyles and lost scarves, floating above Paris, outside Paris:
these
moments that litter
this
film are the real-deal barbarian invasions.
Blood has never felt so heavy in its syrup drool flavors as it does here.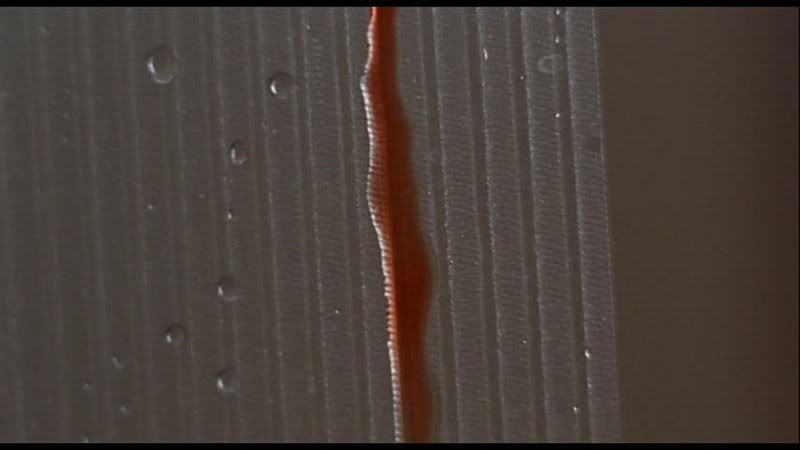 [Stay tuned: A real critique is formulating.]