by Ryland Walker Knight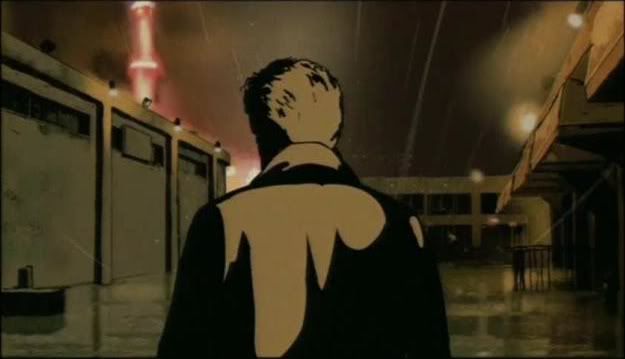 After a raucous eight hour drive complete with lunch stop in Paonia, I had time for the briefest of showers before our first Symposium function where, among other pleasantries, we were given our schedule for the weekend. Suffice to say, this looks to be fun. This morning and early afternoon are our pretty much our only free time so I thought I'd go ahead and detail what I've got in store ahead. And this is just a sliver of what the festival has to offer this year. Still, I don't think I'll be able to offer precise thoughts on all of this, but I'll give it a shot. Stay tuned.

_______________________

Friday:
Most of the afternoon will be spent with the symposium, talking to
Ken Burns
,
Peter Sellars
and
Paolo Cherchi-Usai
. Linda Williams said Burns and Sellars have something of a spiel to impart but she hope we'll be able to ask some questions, and that we'll definitely have the opportunity for good conversation with Cherchi-Usai. Given his involvement with
Kevin's project
, I hope I can ask him about the role of criticism in film history, and preservation, beyond the obvious "more eyes can't hurt" argument. After that there's the "Opening Night Feed" with the rest of the town. Tonight we get to see
Waltz With Bashir
(dig) and
A Private Century
(a series of short films by Jan Sikl about memory using amateur "home movies").

Saturday:
We get started early discussing films with the group before seeing
The Last Command
(Sternberg, 1928) before a quick lunch and an early afternoon screening of Mike Leigh's new film,
Happy-Go-Lucky
. In the afternoon we get to talk to one the festival's tributary David Fincher (others: Jean Simmons, Jan Troell, Richard Shickel) and Leigh before evening screenings of
Youssou Ndour
(a profile of the Senegalese musician and his plight to bridge an understanding of Islam outside "the fundamentalist monopoly of discourse surrounding [his religion]") and
Innocence Unprotected
, brought to Telluride by Festival Guest Director, Slavoj Zizek (this will be my second Makavejev in a cinema; that essay by Gary Morris is featured in the festival guide).

Sunday:
Another early morning discussion followed by the Indian film
Firaaq
, which Salman Rushdie has accompanied to help promote. Directly after that we get
Laughing Til It Hurts
, a group of silent comedies presented by Paolo Cherci Usai and his Pordenone Film Festival; this sounds like a real highlight. I hope there's time for a bite to eat before we hit the next film,
With a Little Help from Myself
(or, translated literally from French as "Help Yourself, and Heaven Will Help You"), from François Dupeyron, director of
Monsieur Ibrahim
. Our afternoon discussion features Dupeyron and his lead actress
Félicité Wouassi
first, followed by a conversation with Rushdie and
Firaaq
's director, Nandita Das. Sunday night ends with a screening of
The Fall of Berlin
, another Zizek pick.

Monday:
Again we discuss over breakfast before our last screening of Nicolas Ray's
On Dangerous Ground
, another pick by Zizek in his sidebar, "Neglected Noirs." The last official symposium activities are a noon seminar and Labor Day Picnic followed by a two hour block with Zizek to wrap it all up.

_______________________

Again, the widget.