by Ryland Walker Knight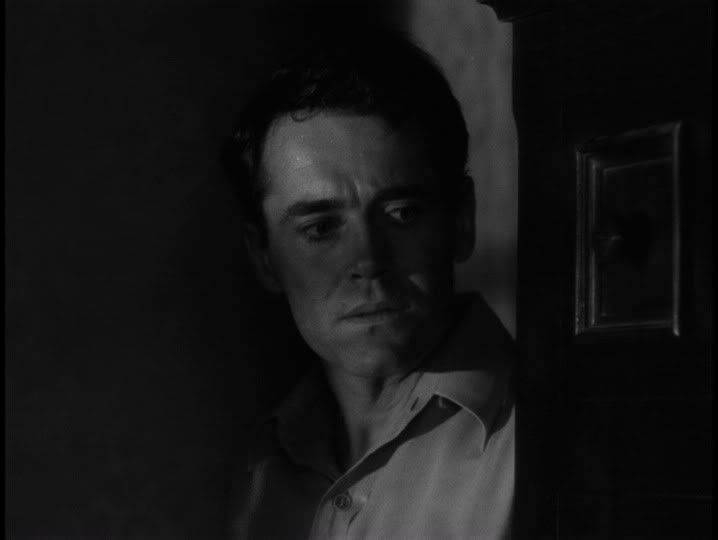 Fonda's defensiveness (he seems to be vouchsafing his emotion and talent to the audience in tiny blips) comes from having a supremely convex body and being too modest to exploit it. Fonda's entry into a scene is that of a man walking backward, slanting himself away from the public eye. Once in a scene, the heavy jaw freezes, becomes like a concrete abutment, and he affects a clothes-hanger stance, no motion in either arm.
&nbsp&nbsp&nbsp&nbsp&nbsp —
Manny Farber
["Rain in the face, dry gulch, and squalling mouth" (1966)]
TCM will be showing Henry Fonda movies all day.
It's damned tempting. In the past year or so, he's become one of my favorite actors, though for a very different reason than my attraction to Cary Grant, or Mathieu Amalric; in fact, it's an opposite pull. Fonda's always working against a movie, somehow, and the fun is seeing him winding gears inside his head, plotting his pattern through a picture, and then watching that plan realized. Other times, I like seeing his surprise. Further: it's wonderful to see how much he changed over the course of his career, how age lined his performances with more violence. This is why we miss people like Guillaume Depardieu, or James Dean, too.