by Ryland Walker Knight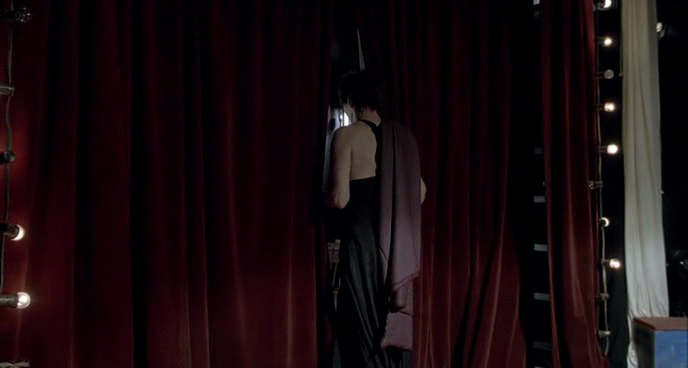 Treme "Right Place, Wrong Time" [S1E3, Ernest Dickerson, 2010] A marked, knowing improvement that casts a shadow on a lot of bad behavior and surprises with some real evil behavior and a genuine apology. Also, a beautiful final shot capping a beautiful final scene. Still don't like the scraggly keyboardist dude.


Marwencol [Jeff Malmberg, 2010] Watched it in pieces over the week. It plays next week at the festival. I recommend it. I'll try to write something a little longer in a bit. Here's the film's website.


Party Down "Steve Guttenberg's Birthday" [S2E5, Bryan Gordon, 2010] Not sure why Starz is showing this one now on demand, but of course I'll watch it. Guttenberg's great, really commits, and Ryan Hansen is perfect as that bleached idiot. And this one had not just a McLovin cameo but also Lizzy Caplan in a hot tub and jokes about people in AA having "real" drinking problems that Ron doesn't have; funniest is that you kind of believe him, that AA's just a put-on for him.

Party Down "Jackal Onassis Backstage Party" [S2E1, Bryan Gordon, 2010] Everything I loved about the first season, minus Jane Lynch. Except Megan Mullally is an apt substitute in a different (ok: shorter, stupider) way. Still love Lizzy Caplan's insecurity and her smile (like a lot of boys, I trust), and Adam Scott is pretty underrated for his tight-wad act. I'm sure it'll unravel, though, as tensions and jokes mount.


36 vues du Pic St. Loup [Jacques Rivette, 2009] # Big surprise, I know: on film it's even better. The colors mean a ton, as does the graceful slide of most camera set ups. Even the static ones aren't static—they likely push somewhere, or open another space through simple framing or an edit. My favorite edit is the one along that wall when Birkin's getting ready to leave; she walks across the pipe dividing her and Sergio Castellitto and then past him off camera; he turns, smirks, and follows; there's an edit to five more, different feet of wall adjacent; a new tact of conversation begins, however hesitant, until Sergio disagrees and exits in the opposite direction (the way he came in). My favorite camera move is the one from outside the tent, watching Sergio walk over wires to stay in the frame as he approaches André Marcon in the foreground, then their little dance plays out in medium, then Sergio moves into the tent with the camera to find Birkin alone on a riser surrounded by blue. That's the other joy of this little, dense film: Sergio Castellitto dances through it, enters every scene as an interloper from the background and then stirs things up or plays a bit in a messy way. It reaches its apogee when he takes the stage. I should try to write some more about why I love this thing, but all the regulars are there: acting, physical comedy, some wordplay (in secondary languages), a cohesive mise-en-scene that makes jokes out of every scene's structure, sadness mixed with hilarity, and brevity. Also, just my luck that got to see it with Danny. Then I made this from materials at home.


Lost "The Last Recruit" [S6E13, Stephen Semel, 2010] Certainly entertaining, but still table setting. We watched it with a lot of noise, so that might also explain why I only did some images in this post.

The Holy Girl [Lucrecia Martel, 2002] # Looking at a certain scene for a certain piece of writing that should have been done ages ago.


Treme "Meet De Boys on the Battlefront" [S1E2, Jim McKay, 2010] The first half had me not just let down but actively pissed off at its narrow ideas; but the murder and a few other things in the second half made me think twice about writing it off. Clarke Peters sure is something.