by Ryland Walker Knight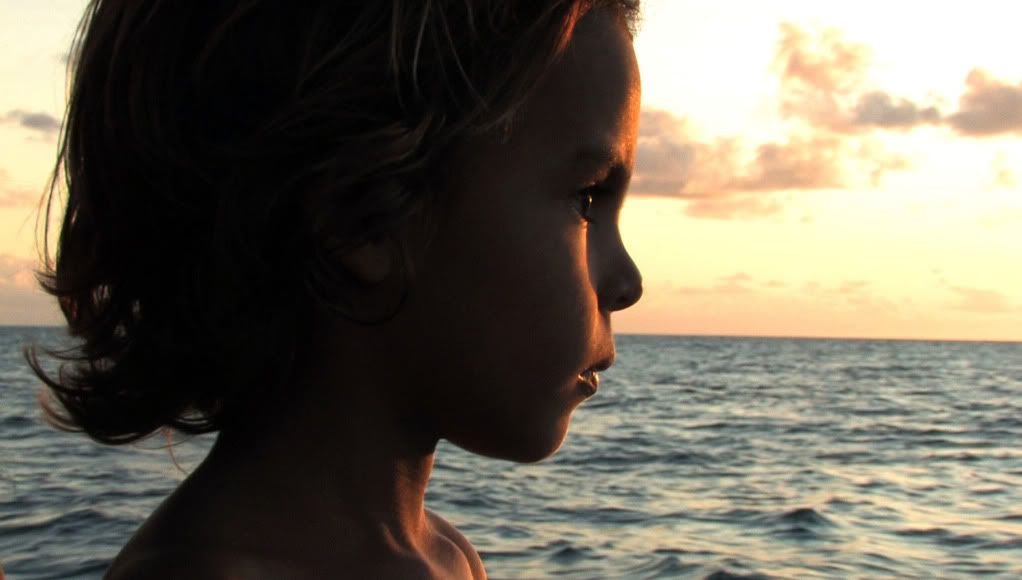 Next week, as I'm sure you know by now, the
53rd San Francisco International Film Festival
commences. There will be a big Opening Night at the Castro, where Jean-Pierre Jeunet's latest,
Micmacs
, will play and probably delight a lot of the audience. It's fine, it's cute, it's what you expect from the guy behind
Amélie
: it's absurdly "sweet" despite its revenge hijinks. Even I walked out of it smiling, surprised at least in part by its delicious final shot, which felt like the most natural thing in the picture, a literal bit of animation that signals exactly what this director should be doing: making real cartoons, not just a bunch of goofy faces. But, hey, the grey hairs will love it. You know the type, the kind who think "French cinema"
is a genre
.
In any case, there's a slew of other French flicks on hand (as soon as the next day, even) at the festival this year to prove that, as one of the three great national cinemas, those frogs contain multitudes, too. And, of course, the two films I'm most excited to see on a big screen—
on film!
—are French: Jacques Rivette's
36 vues du Pic St. Loup
(or
Around a Small Mountain
), which is sublime and deft and smart, and Alain Resnais'
Wild Grass
, which I've been waiting to see, despite certain avenues open to me, since
Danny wrote that bit of rapture
from Cannes last year. Since SFIFF is basically the end of the line in terms of festival tours, many words have already been spilt on this pair, but I'm going to go for it all over again, so keep an eye out for that. Then there's other Frenchies to watch out for, including: a new
Claire Denis
(always anticipated over here) starring Huppert, some young lady's
movie about some dad
, that
rescue job
about a failed swan song, a
Bruno Dumont
, a
Eugene Green
(he counts, right?), a
Sylvie Testud
, a
Gainsbourg biopic
. Yet, stamp be damned, there's other countries making movies to attend. It's an international festival after all.
Mexico's
Alamar
is quite nice, and quiet, and a real pleasure. It's about three generations fishing together, primarily, and I don't want to say much more about it other than you'll get a better familial vibe in this one than
Micmacs
, but that's not saying much either. And the picture that Roger Ebert's highlighting at
his event
,
Julia
, takes place in part in Mexico, despite starring that British wonder woman, Tilda Swinton, as an American. There's borderlines of all kinds in that film,
which I love
, and am tempted to see again on film instead of on Netflix Watch Instantly. More exciting, though, is the screening of
I Am Love
, which boasts one of the best trailers I've seen in recent years, which I've watched approximately fifteen times. If you haven't watched it (if I haven't forced it on you yet), I'm embedding it below.

[You can also watch it in even higher quality over here.]
I love this thing for a few reasons. First of all, I love Tilda Swinton. Next, I like a lot of the images, with all those colors and all those hesitations, but I also like the words chosen to let through, like "fabbrica" and that little speech Waris Ahluwalia gives to close the spot. The close, too—and the clothes—that rush of multiple zooms—is a thrill—and scored so well, as is the whole spot. I also like stories about temptation, and lust's complication of love, as much as I love stories simply about love. And a
Vertigo
shout out? Sure hope the movie lives up to my anticipation. To say the least.
Moving along, but sticking with the editing theme, the one Live & Onstage event that really has me excited is the
Walter Murch "State of Cinema" afternoon
. Murch is a smart man and I've never seen him talk, though I hear he's been talking around the Bay a lot of late, so I may stop by that to hear what this once-pioneer sees in a "prehistory" of cinema of his own design/imagination. Maybe he'll have some things to say about the current festival, too, and where he sees good form. Hell, maybe he's seen the Rivette and he can say something about what it's like to whittle things. Which is what I'm going to do to this preview post right now.
The point is the festival is practically upon me and us and it should be fun, full of great films I'm happy to finally see after skimming so many articles and closely reading a few others. If anything, it'll be worth it for those New Wavers and their wacky attacks on what's cinema. Is is all a show? Does it need an audience? Is it the neon haze from the marquee carried inside and glossed onto the screen? Is it clownish? Is it creepy? Can I see it all?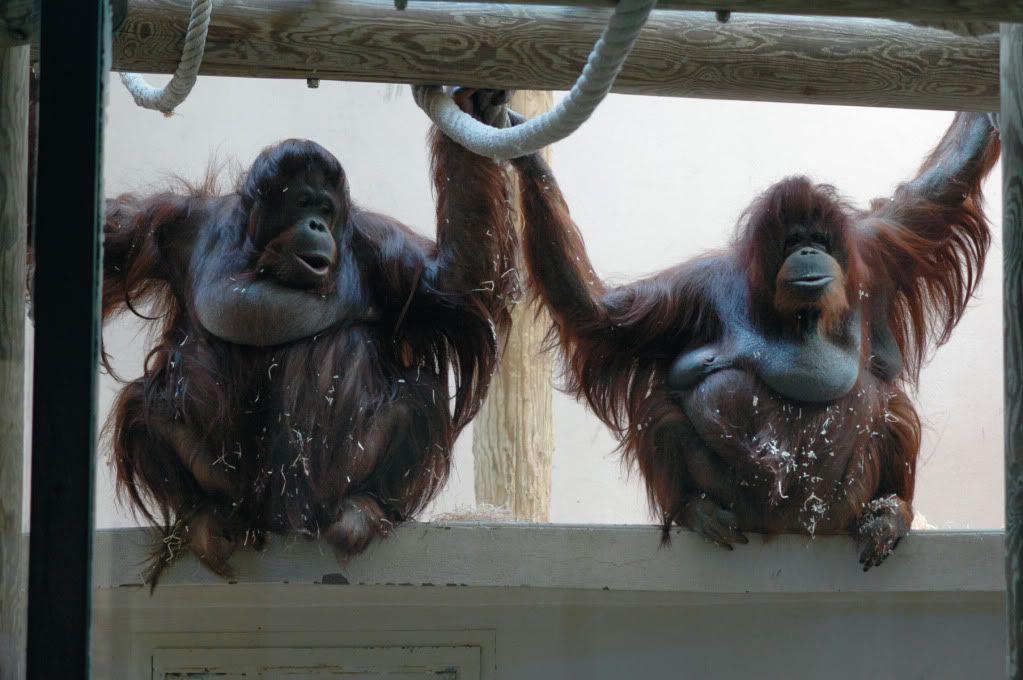 —Hang time
Last year, my pal Mark Haslam was still living and teaching in California and he covered SFIFF52. You can
click here
to read what he wrote. This year, now that I'm back home after a wild ride around the country in 2009, I'm happy to have my credentials and my sanity (or some) and enough free time (or some) to follow suit. Like Mark, I'll use a catalog-count as I write my way through the festival. Unlike Mark, though, you might see some of my coverage at places other than
VINYL IS HEAVY
; that is, in addition to the words I write here; but more on that later. If you see some goof who
looks like this
walking around the festival, don't hesitate to say, "Hi," and compare notes over some coffee.