When Matt announced his idea for
"The Close-Up Blog-a-thon"
I got excited. I thought I would contribute a whole bunch of posts like Odie. School, alas, takes a lot of time away from blogging since my schooling is a bunch of reading and a bunch of writing. Combine that with a renewed Netflix account and you've got a lot of time filling up. But I'm trying to slow my roll on the Netflix Q, and move from near-constant consumption to more respective production via reflection. That is, I want to write more about more of the movies I watch.
For instance, I'm taking a course called "The Action Film." It's a ton of fun. The filmography is packed with cool movies and we get to watch them in a big room on campus complete with powerful surround sound that was built in honor of the man who started UC Berkeley's Film department. Last week we watched John Woo's
Hard Boiled
. It was perhaps the most riotous screening yet, which is saying something a week after jailbird McTiernan's
Predator
. I thought I might try to write about that close-up at the end of the first firefight, where Chow Yun Fat gets blood splattered all over his flour-covered white face after he shoots a dude in the face at close range. It's a shocking moment and my classmates sure did jump. What's cool about it, though, is it's just another moment for Woo to color his melodrama. It's really no different from how Pedro Almodovar shoots a lot of
Matador
, which is also after the melodrama of classic Hollywood (like Sirk, like
Duel in the Sun
). But a whole essay seemed too much.
In the end I wrote up a music video. When they work, music videos can be really alive and beautiful, not just shill tactics. And it's really weird (cool?) to me that Juvenile's first hit single, "Ha," was even chosen as a marketable single. Sure, it's got a killer hook, but the fact that you can't hear/understand fuck-all he's saying around the hook (at least at first) is pretty odd for a lead single. On top of that, the video is a kind of minor masterpiece blending the artificial performances with this queasy-distanced "documentary" footage. So I fumbled around with it and came up with
this piece
.
Another thing that flashed in my head when thinking about close-ups were past posts here that focused on screenshots of close-ups (or any striking compositions) as a visual kind of criticism. I'll let the images do the talking, so I grouped some links to those here, in chronological order: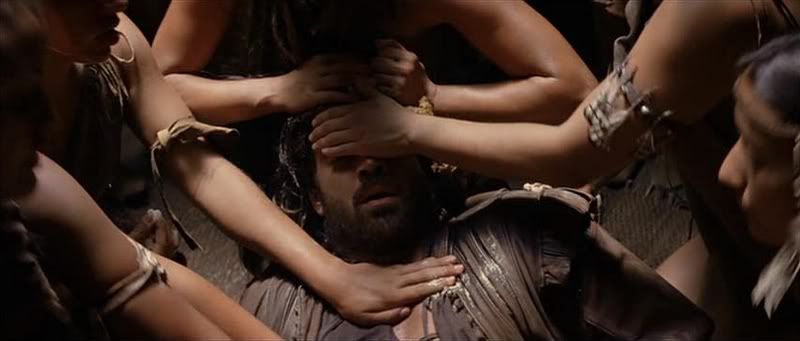 A Happy New World New Year
looks at some rhyming images from Terrence Malick's masterpiece.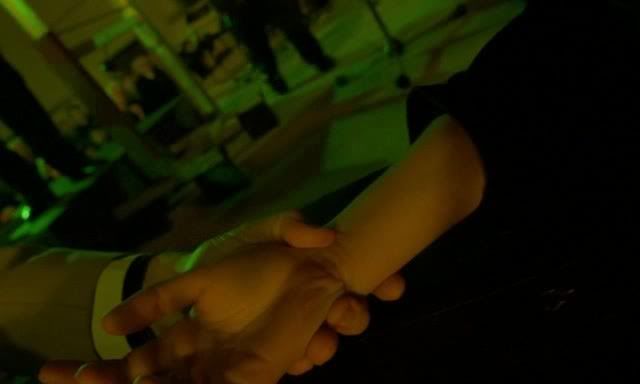 Born Under Punches: Véronique's hands
offers some key images of Irène Jacob's tactile performance.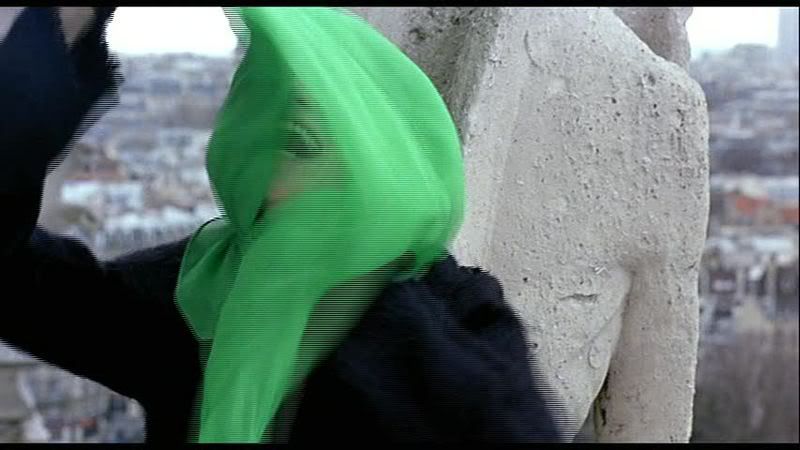 Evergreen syrup screenshot/s for the day
peeks at a delicious moment in Claire Denis'
Trouble Every Day
that seems to get forgotten amongst all the bloodletting.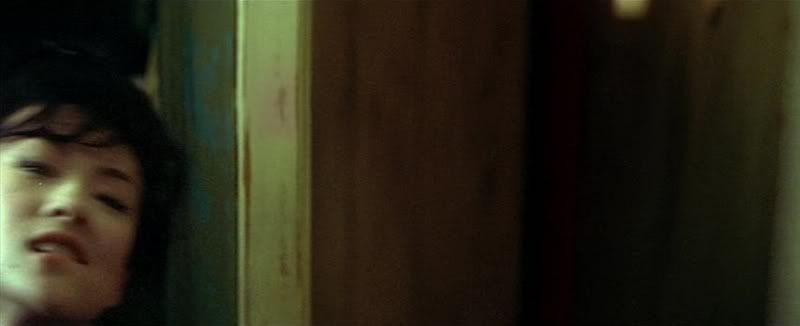 On A Dime Screenshots for the day
delights in Zhang Ziyi's multifaceted facial expressions in one sequence from Wong Kar Wai's
2046
.
CINCO DE VINYL: Negotiating Battle in Heaven
looks at Carlos Reygadas' second feature as more than just a bad-boy routine.
Fake screenshot for the day, or evening
is a quote from
The Life Aquatic
.
Claude Rains for the day
is a brief reflection on a key moment in Hitchcock's
Notorious
.
Exploding heads, and hearts: 28 Weeks Later is thick with blood.
tries its best to convey the weight of said film's brilliant opening sequence by grabbing key frames of blood, and eyes.
You can also simply click the tag "screenshot" below and see all these posts simultaneously, plus some others. But this looks pretty good, right? Oh yeah, here's the Juvenile video: