by Ryland Walker Knight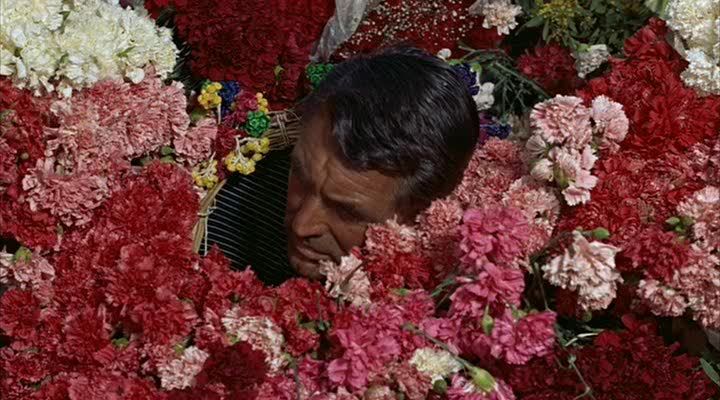 Girish asks every blogger's favorite question,
"Why do you blog?"
and there's already a lot of generous, thoughtful replies, as ever. Here's my rambling auto-critique. It doesn't do itself justice. It doesn't even answer the question that well. But I figured it'd been a while since I put anything up over here so here y'are. Now, back to work on that blasted Honors Thesis.

I dropped out of college four years ago. My college career has been one long, stupid story that began eight years ago at UC Santa Cruz in 2000. After that waste of time, I had a part-time pit stop at a junior college from 2001-03 before transferring to UC Berkeley for the 03-04 school year. I finally realized, with the help of some financial headaches, that I had never enjoyed any of my university level learning. I was, for the most part, happiest in auto-didact mode. I left school and began bouncing around, away from Berkeley, to Seattle and New York and back, not really "doing" much beyond working, reading on public transportation and watching movies.

Like many young people, or so I imagine, I put a lot of value in my taste during that period of my life. I was proud to like this or that; angry if you did not. I bullied my ex-girlfriend and our friends into new opinions, routinely steered conversation back to those silly topics of movies and music and books only to show off some new bit of knowledge I'd gleaned. I think my impulse to return to school, in the summer of 06, stemmed from that snobbery, when I'm honest with myself. I noticed that I hadn't written anything in a long time and before that I'd only written fiction outside of school. (Like the good drop out I was, I wrote a novel--a really awful novel--during my time away.) At work, I spent a lot of time arguing movies on the craigslist forums, where I first encountered, and struck an accord with, Steven Boone and Brian Darr. So, with encouragement from my forum friend Suzi, I went over to that blogspot account I'd started after dropping out and decided I would blog about movies, if only to try to hone my writing skills for my return to school. Looking back at some of those early entries it's a wonder to see how much stronger my writing is, how much more comfortable a writer I am, now. I tried not to self-promote my blog out of timidity, really, although I was much more active on certain blogs' comments threads then. Never did I think I could attract an audience. Much less the eyes of Matt Zoller Seitz, who, by November that year, asked me (and Steve) to start writing for The House Next Door. I think that's when I started to get serious about the blog, about writing.

Then I went back to school. The other day my good friend Cuyler said, "Surprisingly? We've learned a lot in a year and a half." I replied, "Yeah, but it feels like intangibles." School taught me, more than anything, a humility and generosity (that I'm still trying to put into practice) I did not have before. I think I'm a better reader now, sure -- I'm definitely a more generous reader, even though, on occasion, kneejerk habits pop up -- but I think I have a better take on living, too. Even if I still procrastinate; and even if get turned off by certain things (ahem, fellow students/sections) to the detriment of my studies (ahem, GPA).

So why blog? It's a question I ask a lot, too. Part of it, I'll admit, is a kind of careerism. I'm hanging on to that pipe dream that I may, one day, get paid real money to write something. (Or, more simply, that I may write for more outlets when I'm done with schoolwork in the coming months and I get to choose what I write about and when I want to write it.) In the meantime I can throw together little arguments when I please and maybe strike up a conversation about the object at hand. But I often find that the comments threads on other blogs are rarely as generous or humble as the threads we enjoy here at your blog, Girish. Even at my own, when I do get a random thought shared. For this reason I've kind of retreated from blogging in 2008. As much as blogs offer one a public forum to practice writing, there's always the danger of trolls and nihilist cretins out there trying to shut down conversations with posture. I stifle those urges, generally, because I don't want to perpetuate pointless arguments of taste. What I hope to offer is good criticism that argues for the real value of a film, or a book, or a song, or a poem, or a play, or a photograph; that is to say, of life. I'd like my blog to incorporate as much of my worldly interests as possible. I hope I go river rafting this summer. And if I do, I hope to share. Cuz, as fun as movies are, there's a lot else out there. Like Michael Jackson's Off The Wall. Say, Girish, while we're in the arena of almost-dance music, have you happened to listen to Cut Copy? Over on that other (silly) blog Cuyler and I started, freeNIKES!, I've linked to some of their songs. I wholly recommend both of their full length records. They're very 80s in a good way: not glib or facile but smart and fun. Here's my favorite song on their new album. It's superficially saccharine but these boys really know some things.

Thanks again for the stimulating post. It's a big question ("why?"s generally are, aren't they?) so I hope this epic, tangential, indulgent answer isn't boring. Also, thanks, Michael and Tucker, for your honest, open replies. Made me comfortable to share mine.