by Ryland Walker Knight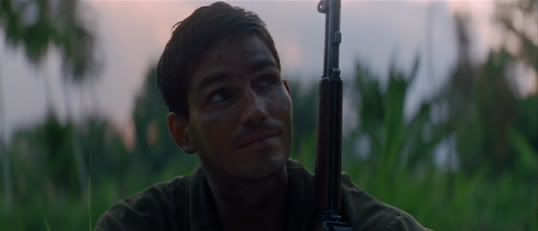 So my buddy Steven Boone has been writing for Spout Blog every Friday for a little more than a month, in case you had yet to see. You can check his archive
here
. But last week's
"Felon Fest: Notes on Camp"
is my favorite so far. And not just because he references a favorite film at the close of the piece but for Steve's careful, yet lively, prose. I told him via email that I want to read more of this kind of writing from him, that incorporates narrative into the criticism; if you can call this criticism. I guess this is closer to the
Phillip Lopate
personal essay. Which, I guess, is where Steve is going with his work for this column (and beyond; but I'll leave that to him to disclose). In any event -- not that it needs my recommendation -- I simply want to salute my friend. And point anybody who visits this blog (if there are some who still check in here) towards his recent output.
I also wanted to say that, like Steve, I'm always blown away by the encounters between Jim Caviezel and Sean Penn in
The Thin Red Line
. Those scenes are the heart of the picture. Trying to see what spark is left in the light of the world. Or how we may rekindle.