by Ryland Walker Knight

—All things shining.
Most of the week was spent not watching movies. But, as happens with an active calendar, the wait for the weekend brought me some special sights made richer by my recess. More Resnais, mostly, but also some time for some TV comedy. If you follow me on twitter (
@ryknight
), you know that I watched some
Curb Your Enthusiasm
earlier this week, but this week's episode, seen live on the East Coast feed with
Cuy
, was even better. We laughed hard, we laughed a lot. I also laughed plenty during
Stavinsky...
[Alain Resnais, 1974]
despite its melancholy and its slow downturn. I'll say more in
another post
. Ditto for
Muriel
[Resnais, 1963]
and
Night and Fog
[Resnais, 1955]
, which proved a tough pair. One's a knot, the other a nightmare. You can watch the nightmare "history lesson" by
clicking here
.
The Dark Knight
[Christopher Nolan, 2008] #
sure still has plenty of night time fire frights, but it's hardly as effective in the bright autumn sunshine of a lazy Sunday afternoon in San Francisco. After a stroll for some
Blue Bottle
, we caught the big chase, the jailbreak, the wild dog window shot, and the hospital bit; we concurred that Heath was cut, and probably due to his junky habits as much as genetics. Then we watched a couple of
Party Down
episodes. Not only is Lizzy Caplan too cute and Ryan Hansen a surprise scene stealer, but Steven Weber is too funny in his guest spot creeping up all creepy like with his lazy eye and pitch-perfect accent. Clearly, I've been missing out on something hilarious. Now, naturally, after a doze, I'm fading to sleep under that familiar spell of
The Thin Red Line [Terrence Malick, 1998] #
.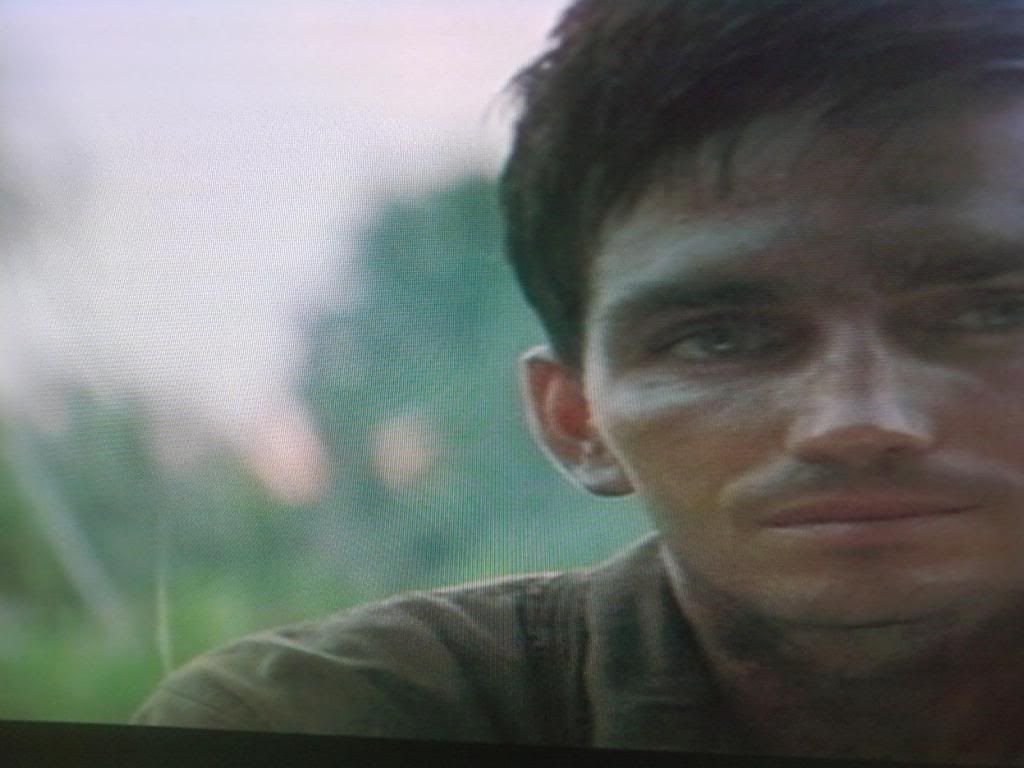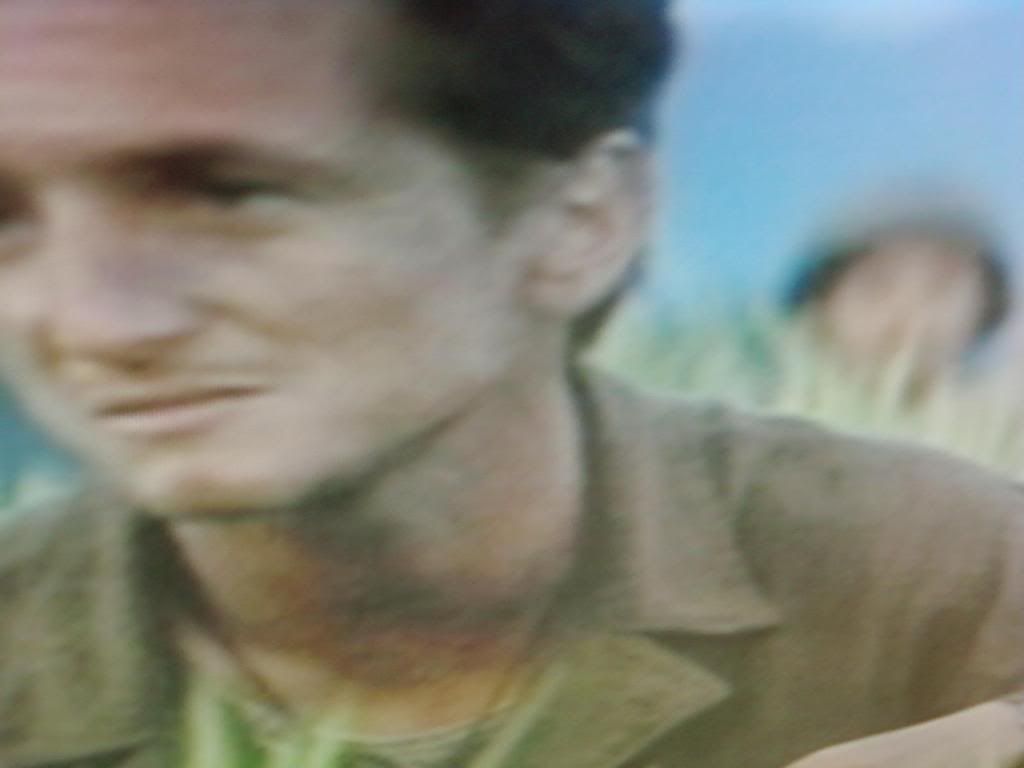 —of course a sentry