by Ryland Walker Knight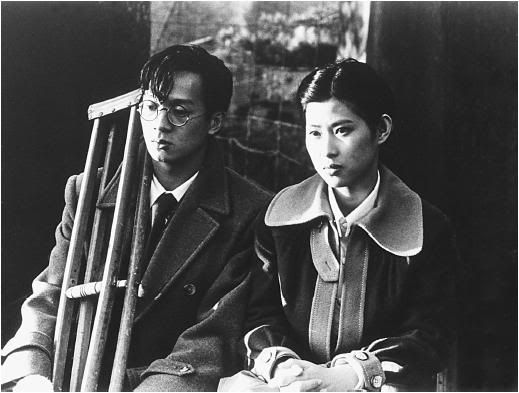 The day after I returned to the Bay Area, I saw the new PFA film calendar online and tweeted twice (
1
,
2
) about it. But that doesn't quite do justice to how cool a "Welcome Home!" these next two, final months of 2009 promise to be in my backyard cinematheque. A year ago I had quite a time covering the PFA, indulging in almost everything available by
Jia Zhang-ke
and
Jean Eustache
among other treats. This near-winter season I have the luck to catch a number of
Alain Resnais
and
Otto Preminger
films as well as four by
Miklós Jancsó
and a slew of features starring
Ingrid Bergman
. However, this go-round I hope to expand my horizons and attend both of the remaining
Alternative Visions
programs: next week, on
November 10th
there will be a series of recent a-g works by a variety of filmmakers and on
December 1st
, Harun Farocki's latest,
In Comparison
, will have its Bay Area premiere. I can't say I'm all that intrigued by
the series on torture
, but I do hope in the months and calendars to come that I look beyond the big-ticket items. That said,
what a fun bunch of hit-makers!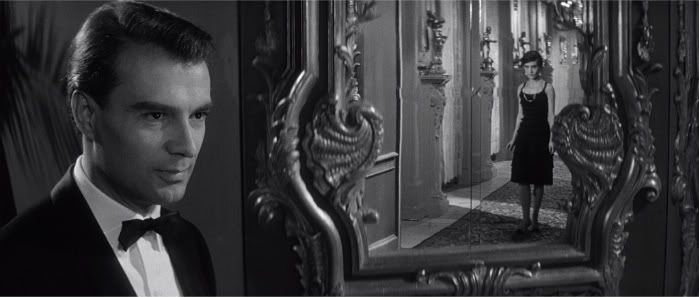 This weekend sees the start of the Resnais series with a Friday night showing of
Last Year At Marienbad
, which I'm overdue for again, and always happy to see on a big screen (though I should take a look at the Criterion disc for
that short film about plastic
). The series skips
Hiroshima
, but there are a few from the 80s and it closes with
La guerre est finie
, so it should all be a fine primer for whenever Sony Pictures Classics decides to release
Wild Grass
on the gold coast. (Also worth reading:
Mark Rappaport in Rouge
.)
———> Friday Update:
Jonathan Rosenbaum kicks of Moving Image Source's series of articles on this traveling Resnais retrospective with a piece called
"The Unknown Statue"
I've already seen a number of Preminger films before, and already a few here in 2009—most notably
Bonjour Tristesse
, which was an easy revelation. But aside from
Bunny Lake Is Missing
, which I saw at MoMA with Danny and Miriam, I've not seen any on a big screen. Most excited for
Skidoo
, probably, of the films I haven't seen, but I'm eager to see Jean Seberg pout and Jimmy Stewart play piano in Cinemascope as well. Not to mention those Dana Andrews boxes of pride and alarming prize-snatching from the '40s. And, what the hell,
Saint Joan
can't be all bad, right? For one, it seems like you have to see every possible iteration of that story if you call yourself a cinephile; for another, it's an 18 year old Seberg for Heaven's sake. Chris Fujiwara's upcoming book should be good, but until then here's a
Senses of Cinema profile he wrote
.
Lastly, last night was the beginning of the Ingrid Bergman program. I did not attend the
selection of rarities
. Nor do I know if I'll take in all those 1930s Swedish joints, despite their fetish-object obscurity. I do, however, plan on attending all three of the screenings of the pictures she made with Roberto Rossellini as, get this, I've never seen one of his films.
Stromboli
and
Europa '51
play on successive days late this month (the
28th
and
29th
, a weekend) while
Voyage in Italy
plays a week later (
Dec 6th
, a Sunday). Phelps assures me this trio should be a great start on my way to discovering all there is to relish about what kept Tag Gallagher busy filling his massive tome (
850 pages?!
). Worth guessing that
Rivette's letter to the Rossellini
will hold yet more resonance after those screenings.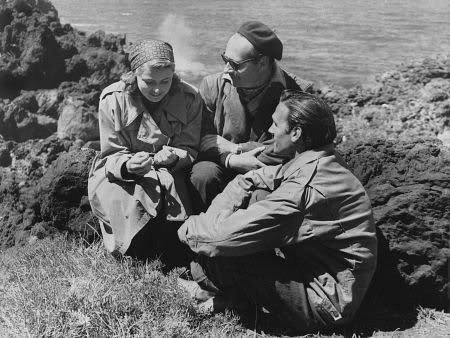 But the PFA isn't the only rep screen in town, of course. Of course there's more than a few across the water in San Francisco. In fact, there's one right down town at the Yerba Buena Center for the Arts, where
Joel Shepard
keeps programming really cool things. I had to miss last week's one-shot showing of
United Red Army
, despite Danny calling it "unmissable," because of a family commitment. But I have no such ties tonight: Hou Hsiao-hsien's
City of Sadness
has a title that can turn off a lot of potential ticket buyers—and that's before you know it's over two and a half hours long, or made by a Taiwanese maestro known for long takes—but, silly me, I'm giddy for it. In fact, I'm the only person goofy enough to click "Attending" on
the event's Facebook page
. And, if you miss it tonight, there's a second show Sunday afternoon. That said, I know Brian will be joining me there—in fact, I'm planning on it—and I don't doubt a few other rep regulars will pop their bespectacled heads into the screening room.
———> Saturday Update:
Brian wrote up a little something about the evening, and the film, and HHH,
at his blog
.

———
I may have missed out on a number of cool New York film events this summer, and I know I'll yearn to take in some cinema with all my friends back there as time marches on, but for right now I'm pretty jazzed to be here. I figure: I'm here, I'm planning on planting for the foreseeable future, I might as well go hard on the scene. After all, one of the pleasures of being a cinephile here, versus in Brooklyn, is that I have a social life outside the cinema; that movies are
my
thing, and that I can dip in and out of them as I please. I like being the biggest nerd in a group of friends who host wild dance parties and tussle in the streets and play basketball drunk. We're not
"husbands"
yet, nor do any of us even think that way right now, but, let me tell you, I definitely feel more alive around these guys—more prone to steal shoes and spill wine, to fall on the couch or spin on the hardwood floor. Besides, I'm not the only
Pierrot
fou in our crew. Nor am I hot doggin it all that often.