by Ryland Walker Knight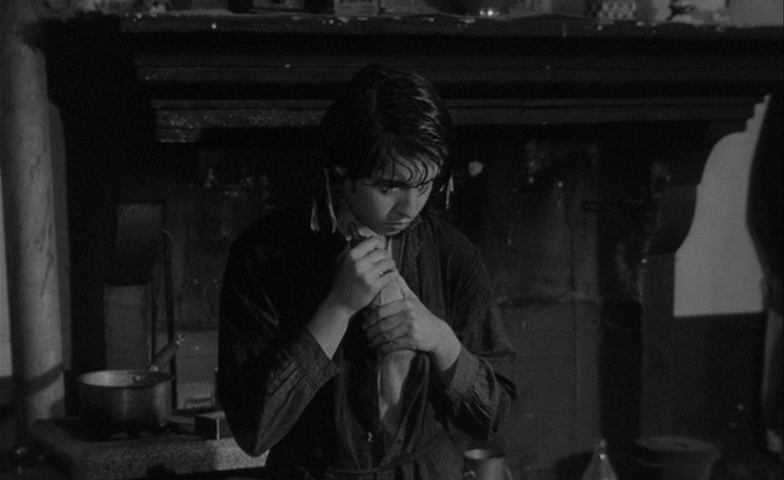 —Bring yourself, roll
Curb Your Enthusiasm, 7th Season [Larry David, 2009] Hard to beat "The Table Read," no doubt, among so many episodes this season, but, once again, LD proves how smart he is about people's petty shit and everybody's desire for a fairytale—despite knowing all too well that most things in life, as it turns out, aren't just jokes but lies. Or, a house of cards and red herrings. I feel like a human again.

The White Ribbon [Michael Haneke, 2009] Almost exactly what I expected, but it's the first Haneke film I've wanted to see a second time. The film's ambiguities, in ways I've not felt from this hectoring hooey hocker's work before, feel ambiguous. Since I'm still sussing the political-historical mumbo jumbo, my perhaps-predictable excitement is primarily perceptible: Haneke's digital shift is an aesthetic tool, strictly technological, to register the world in luminescent darkness even more stunning than Public Enemies's wood-bound fire-fight. This light doesn't dazzle, though dazzle it does; rather, in these corridors and on these farms, light and its lack seep and spread, hint even, or slab the world into a plastic fresco at noon. A field of wheat waving is gorgeous, of course, but so is the older brother in the corner, his nightgown a ghostgown and his head missing in the shadows. We're left with voices, and contours. I could watch this movie outside, eating cheese next summer, and be okay.


Je t'aime, je t'aime [Alain Resnais, 1968] The stutter of time, and proof of proofs that you don't need "special effects" to make great, hard Sci-Fi. However, it's also "Sci-Fi" in that it's a film of referentiality, and of an index, of how top-down maps don't work (and least of all with the brain). A heart-soul, however invisible, lives in dimensions. More in a separate post soon.

Mouchette [Robert Bresson, 1967] # Anybody who calls Bresson boring is, like, the worst. This movie, though hard, is, like, the best. Here the cinema (or maybe just the camera?) poaches life, or can; here the cinema captures spirits, or uses them; here the cinema clacks at the world. It's stubborn, like its subject, and everything's a row. DVD can't help it, as Bresson's cinema desires celluloidal textures felt by the flicker first, but the extras are pretty great on this Criterion disc. (Godard's trailer, for instance, is a treasure.) And I know in my bones that all I got when I saw the film at Film Forum ages ago was that, shucks, the world is rotten. Now I want to read some Baudelaire, and never slap any body.


The Magnificent Ambersons [Orson Welles, 1942] Big admission: this was the first time. What a doozy and dizzy quilt of a movie. Even though you can see some seams, it's still wholly fascinating, and surprisingly touching. Matter of fact, it's super sad. —Boy did I hate that guy who wouldn't quit guffawing at the so-perceived anachronisms. Just because its about history doesn't make it a relic itself. I could, and maybe should, watch this movie a ton. Definitely one of the great "house movies" in movies.


Muriel [Alain Resnais, 1963] # Still knotty, still devastating, always too fast. A blink of a movie containing so much in its elisions. Here's the jump cut, for Heaven's sake. More, still, back here.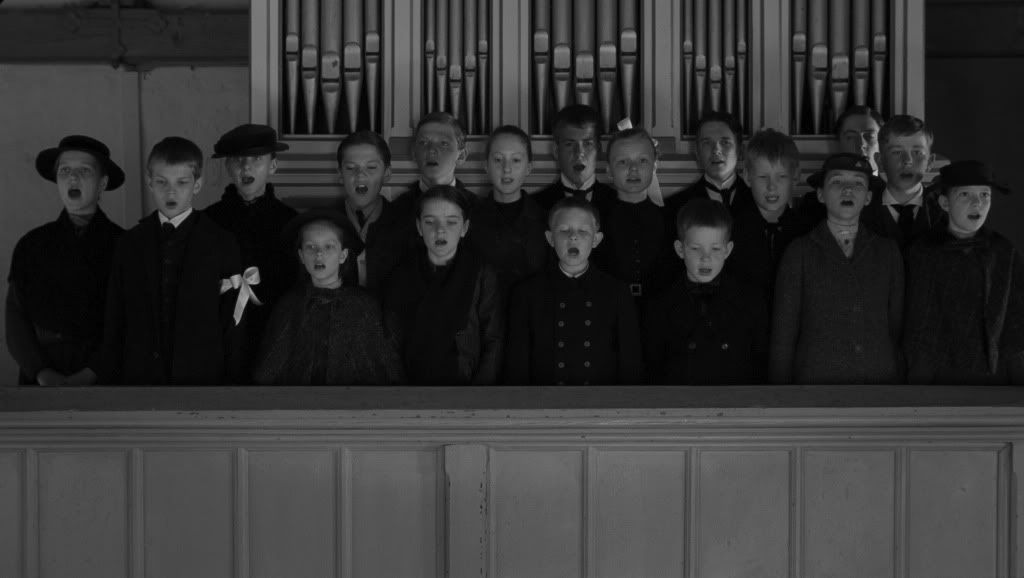 —Marked by lightness, a shining shroud