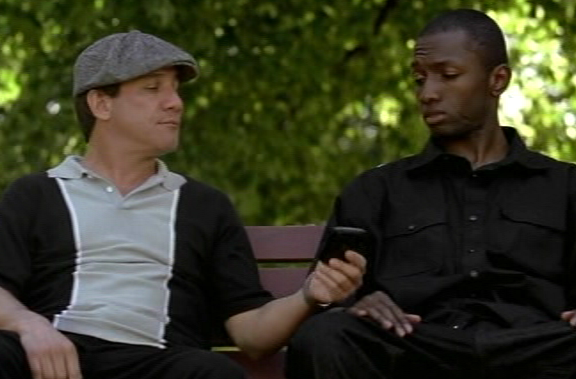 There was a sort serene glow to last night's Baltimore: something oddly peaceful about the light, a sort of calm after the storm that was the previous two weeks. Vondas brought a newly crowned Marlo up to speed on the alternate functions of a cell phone as birds chirped in the trees above them. Mr. Stanfield smiled as he and Chris walked triumphantly away from the meeting, a bright sun shining down on them both. It was equally strange to see Marlo's teeth as it was to be introduced to a family Chris was never known to have. As his son waved goodbye to him from their front yard, Chris let his girl know that he's gonna be gone for a couple weeks, "that's all it should be," says Marlo, and, "it better be," Chris responded. As last night's episode strolled along, we're at the halfway point in this final season, I, too, remembered there is only weeks left, and I questioned my previous thought, "It's not calm at all is it? Only the eye of the storm." The quick pace of "React Quotes" was deceiving. There were none of the deafening silences as Marlo or Snoop stared into the eyes of their latest victims, no shots of a young boy with post-trauma blankness, and no difficult confrontations between a cracked-out mother and her hardened son. Rather, this week moved at a speed indicative of the show's comfort. Plot lines developed, seriousness and hilarity walked hand in hand. Tensions and anticipations of what is to come are perfectly high.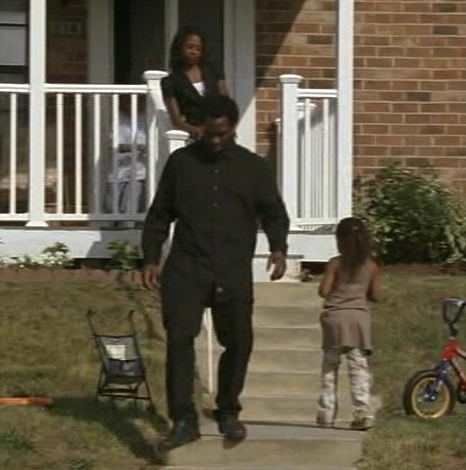 The Wire
is a show that, in my mind, at least in retrospect, I always see as happening at night. All the sunshine and t-shirts in "React Quotes" masked well an episode that offered so much more than simply reactions to the last two weeks. McNulty and Freamon were seemingly able to make progress on their "case," getting overtime (though limited) and a wire tap on Marlo's cell. Maury, and, in fact, Herc and Carver, all saw great opportunities in holding that same number. But they were all just a step behind Vondas, who, whether he was conscious of it or not, provided Marlo with the means of communication perfect for his style -- no talking -- therefore no interruptions, no middle men -- strictly business via email. What the effect of the now-insignificant tap on Marlo's phone will be is unclear, though the future of Jimmy's "long con" is most likely in jeopardy. (Although the two exchanges between Jimmy and Templeton, first at the bar, then at the
Sun
, were smart and hilarious, it's important to remember he's been drunk the whole fucking season. Bunk on the other hand, is exercising an unusual sobriety in his attempts to dissuade the crazed McNulty).
Omar is definitely back! But his short time away saw a dramatic change in the streets, and the final shootout of last night's episode positioned him in an entirely foreign territory; he was not only outgunned and out-manned, Omar was caught by surprise. After last week's "Transitions," my buddy said, "I'm not sure why he (Omar) should be feared anymore -- he's just got a gun like every other person Snoop and Chris killed before." And I do somewhat agree now. What separated Omar from his counterparts in the past was his ability to know what was going down before it does, to be prepared, to be the aggressor. Chris and Snoop, like their boss, are workers now, with a certain understanding of the game they didn't have before. I can recall a poignant scene from early in Season 4 when a package was delivered to the old corner store that Fat-Face Andre owned and ran. Outside, Kima and Sydnor watched the delivery; but behind the two detectives, Omar sat, in his van, watching the watchers. That level of removal (and resultant, advantageous vantage point) is no longer available to him -- and his main sources of information (Butchie and Joe) are, well, you know. With his new right hand man Donnie (who we know from Omar's brief stint in the joint last season) wearing a bullet between his eyes (and will miss now), and Omar's own miraculous four story fall, his revenge may, in fact, go unrealized.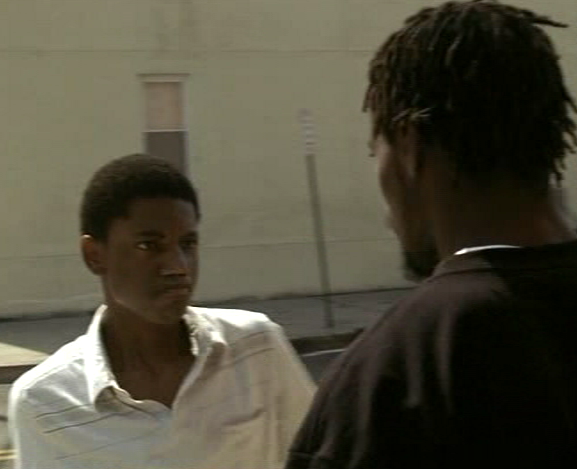 The interruption of Dukie's and Bug's father-son conversation by the hateful and pathetic Kenard set in motion a string of events that I (and Ry Knight) believe (hope) will lead to a Prezbo spot in this season. Boxing and shooting proved (thank God) hopeless for Dukie, and his question to "Mr Dennis" Cutty, "like, how do you get from here to the rest of world?" couldn't be answered by someone who only knows the ring and the corner. The constant references to Dukie's brain being his ticket off the street will hopefully register in the quickly-maturing (and growing!) young guy. And though his role in Bug's life is no doubt preferred to corner, he seems uncomfortable no matter where he is. A sad truth easily attributed to his lack of ever having a place in his own home. The sweet, but somewhat ambiguous, re-emergence of Bubbles may have been the only lagging part of the episode. I'm not so sure what his unfinished story is attempting to communicate. Walon tells him, after revealing to him a negative result on a blood test, that it's important to not attribute false significance to the past, but to understand his healthy future to be just that. If that is to be the only message transmitted through such an incredible character, I might end up feeling a bit short changed. Conversely, if I really listen to what it is Walon is saying, I might just accept that Bubbles is not that tour-de-force (of conflicted morality) he once was, and just accept the potentially anti-climactic, though successful, bow-out D. Simon is offering him.
I hate to think Marlo basking in the sun of his own glory is anything even semi-permanent, but seeing him fall like Clay Davis is about to appears rather unlikely. Again, and most likely for another couple weeks, I'm forced to end on a note of blind anticipation as it would be a push to make an argument for the entire season (and all 5 seasons really) just yet. That day will come, though, with a promised series-ending blogged-out conversation with my editor-in-chief that we should make good on. For now, I'd say this week, while not as immediately striking as the two preceding it, was the best of the three. It proved that this show can move through daytime with as much grace as it trudges through those seemingly endless street-lit nights, privileging nothing except that "things happen," when they are clear as summer or as reticent, raspy (and somehow spritely?) as Snoop's voice -- and that it's our duty as citizen-watchers to pay attention to
The Wire's
Baltimore.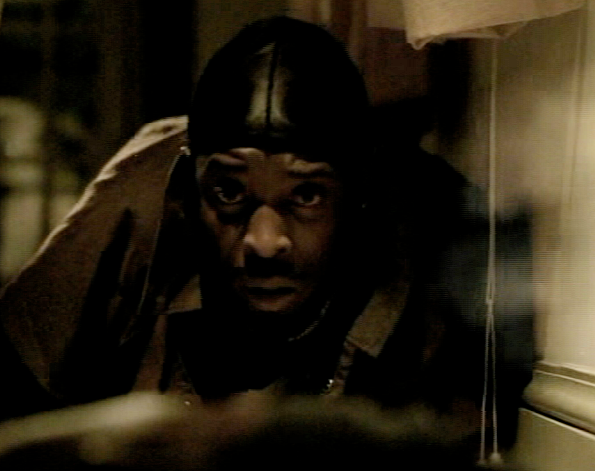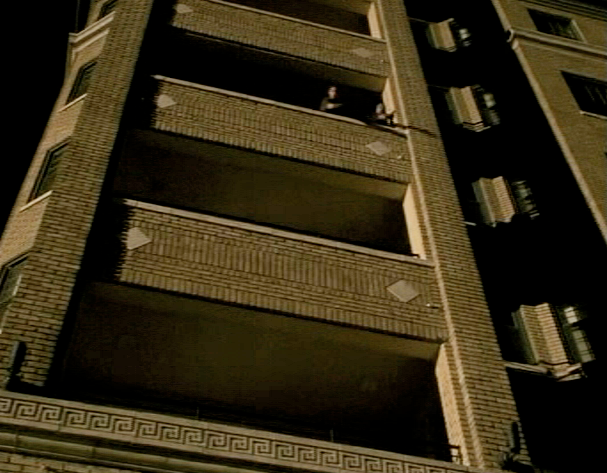 "Just 'cause they're in the street
doesn't mean they lack opinion."
-- Haynes
[Note: All apologies to AJ and MZS for stealing their pix.]