by Ryland Walker Knight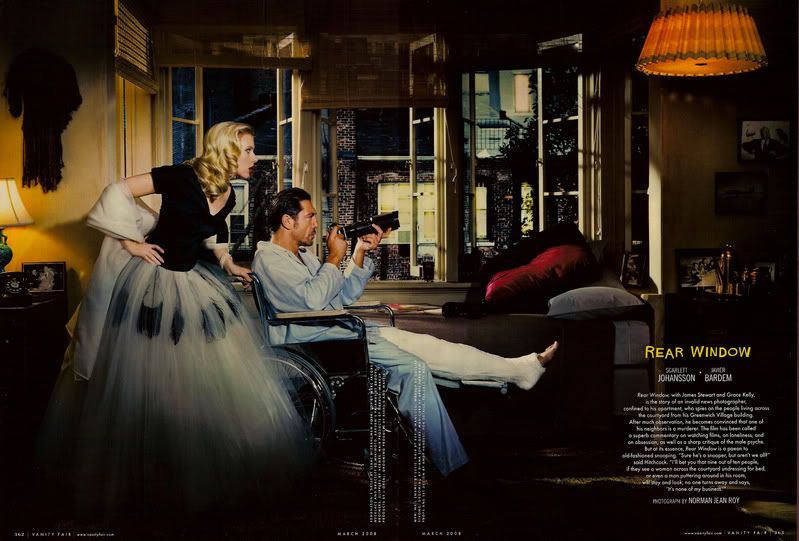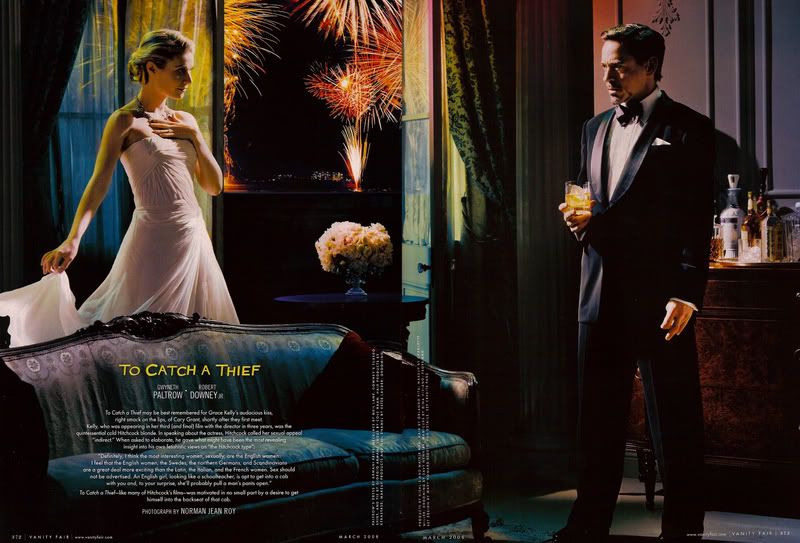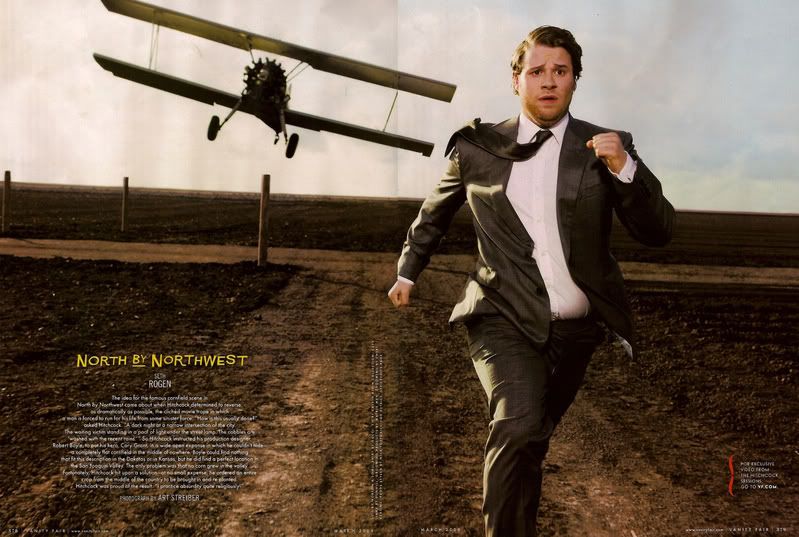 I think whoever decided to put Naomi Watts in a
Tippi Hedren
beehive, whether they knew it or not, was out to slay me.
Marnie
is a favorite -- and ever more as I continue to reflect on its smarts (as much as on its imbalanced structure). As far as movies about unfolding a psychoanalytic logic in dense plotting go, I think
Vertigo
may, indeed, be the better picture, but there's something so off about Kim Novak that I never have an urge to watch it again. Now, if Tippi had played Madeline, it would have been a distinctly different picture (a different brand of obsession), but her insecurities are much more endearing, Naomi Watts style, than the fussy "hot girl" posture Novak inhabits. Another way to put it, I'll wager, is that Novak isn't as good looking as Grace Kelley. Yes, of course, that's a fruitless comparison. But, in all seriousness, I think it has something to say for how
To Catch a Thief
works so well. Maybe more important: look at how different an actor Jimmy Stewart is around Kelley in
Rear Window
. (I think his range is underrated, or often neglected, in conversations that favor his particular line-reading, um, habits.) This, of course, signals how the men each of these three ladies play off constitute different dynamics, in varying registers, of attractiveness (as a screen couple, as individual screen stars, as something or somebodies I want to watch) and efficacy (as actors, as crucial to the films they star in, as couples). Which is another cool thing to think about: how a star's (or any person's) sexiness is constituted by the other star (or person) that s/he plays with/off. That whole "it takes two" thing.
Sex appeal is a big deal. Especially in movies; definitely in Hitchcock*. These Vanity Fair restagings (
more here
) seem to understand this, and are, for the most part, pretty cool. Although that beehive looks pretty good to these eyes, the
Rear Window
remake may be the sexiest photo. It's pretty clear Seth Rogen's
North by Northwest
run is the most unsexy, which is a bummer, since Cary Grant is so damned sexy (to go along with his funny). Robert Downey Jr is a good looking guy, and a special kind of actor, but the new
To Catch a Thief
still life seems a little off the mark, too -- but not for lack of sexy. I think it speaks to the confidence and breezy charm of Cary Grant more than the look of consternation on Downey's face (and Grace Kelley's regal beauty is a world away from Gweneth Paltrow's too-skinny Hollywood good looks). Even when Grant is peeved he looks at ease, comfortable. It's why that crop-dusting scene is so funny, while scary: he's wearing a suit, he's waiting, he's a little impatient, but he's game. Seth Rogen is game but that expression he's wearing, along with the way the suit is falling about him (unflattering), makes him look less than comfortable in his own skin, much less the costume-skin of a legend. Really, though, the best of this project has to be the revision of
Psycho
with
Marion Cotillard
. (Dig that Janet Leigh's character is named Marion Crane.) And, no, not because she's naked, as the dude on Film School Rejects said, "but I love the fact that it recreates the scene in blocks." But we shouldn't ignore Cotillard's lithe limbs**. This famous murder is definitely some kind of punishment for being sexy. And, you know, stealing mad money.
But my interest in Hitchcock has way less to do with sex than all of this, than a lot of criticism, actually, which makes this post yet more silly and transparent. It's clearly a concern for the man (again: why so many blondes? why this fear of women?) but what I find most striking -- at least now, at my refined, ripe, naive, silver age -- is the evolution of his interest in America as such a powerful locus of challenging moral forces. But, wait, you say:
To Catch a Thief
takes place in France! Yes, it does. But America is very much on its mind: people are always telling Cary Grant's John Robie to go back to America; Grace Kelley's Frances Stevens beckons him away from France; Robie becomes a stand in for America, as he is characterized as a trickster, like many mythical Americans, always scheming to achieve his rightful (in his eyes, at least) slice of the devil's pie. What that pie is, exactly, I'll leave, for now, to you to decide.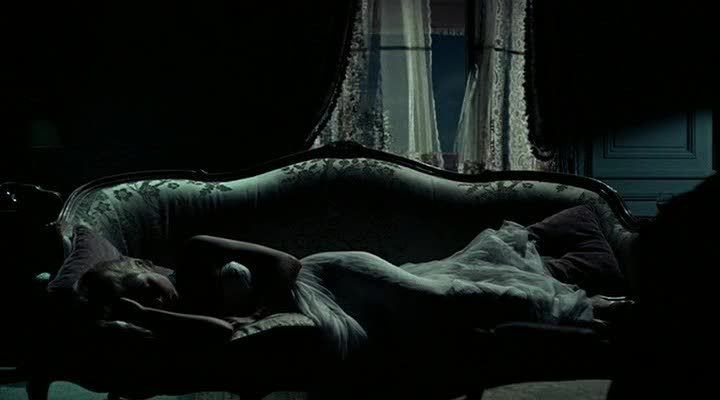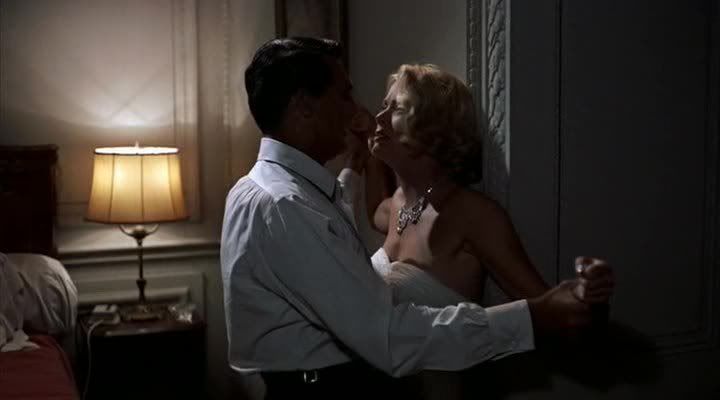 *This is not to say that I think "ugly" people shouldn't be in films. Rather, there's a certain kind of star cinema that relies on an audience's projection of sexual desire.
**I had no idea Cotillard was this
radiant
, having not seen
La Vie En Rose
, which I fear being one long downward spiral of pain. But I may rent it yet since I haven't seen anything with her, except
stills like this
, and I had no idea I should be super excited (on a superficial level at least) to see her act with Johnny Depp and Christian Bale in the new Michael Mann movie,
Public Enemies
(due 2009).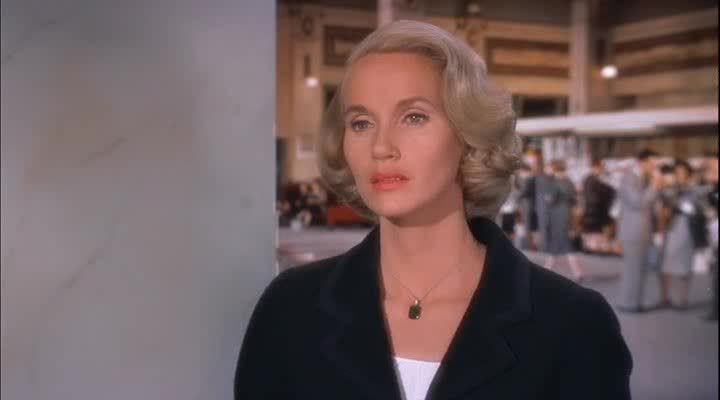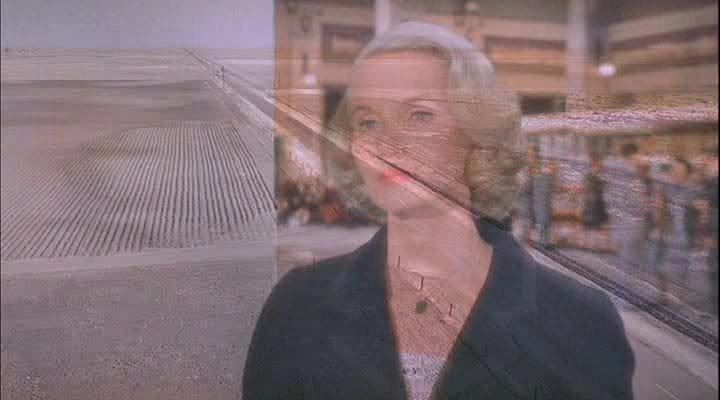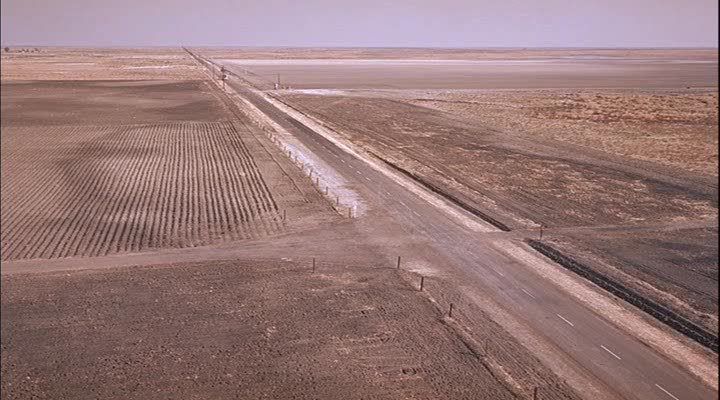 [Eva Marie Saint ain't half bad, either.]
[This America is a cross roads of faces and lands.]
[This America is North by Northwest, a no-place, a myth, an end.]