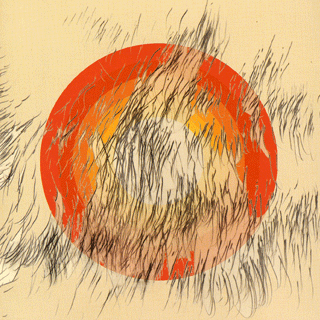 by Ryland Walker Knight

Girish's brand spanking new post, "Laleen Jayamann/Short, Sharp Solos," got an immediate comment from yours truly since it dovetails oh so well with my past week of intellectual activity: I've been getting going in earnest on this whole Honors Thesis and listening to some non dance music. To start, here's the comment, complete with italics and links:
First: that extended quote from Jayamanne should be part of the ideal syllabus on film criticism. As I continue to develop my skills (as a writer and as a reader, or viewer) the second, shorter quote speaks for me, as well.

Next: I don't know much about music but recently I listened to two albums I'd neglected for a few years. Around 2000-2002 all I listened to, it seemed, was Fennesz and My Bloody Valentine. (That I mostly listen to French Touch dance music now is besides the point.) In the past week I threw on Fennesz's Endless Summer and MBV's Loveless. I still really dig them, and maybe even more now, but I understand why I stayed away. As my interests favored film more and more, I found music to be a much more immediate magic -- one I was less inclined to (fully) submit myself to on such a level as works like these demand. The wild movement between form and play is awesome: it's scary and inspiring. But now I get the same kind of kick out of something like There Will Be Blood (which I'd like to see in theatres again before it disappears (after the Oscars)) or Miami Vice or, even, Marnie, to look back to your last post. But I need to get back to homework so I think I'll stick with the theme and listen to that Oren Marshall album (he plays six tubas at once!) while I read about hermeneutics. [Understand THIS! Can you? How is that all tubas? Crazy, right? That's right: crazy cool.]
To finish: I find it odd how much one can change, and how one's taste can change, over time. But not
just
odd, of course. It's exciting. As much as I do my best to live my life now it's hard not to get excited for the future and what that might hold -- even the bad stuff will be a fun lesson.
Just the other day I was at a
Black Lips
show at
Amoeba Records
here in Berkeley (keep it real!) and my friend Willie and I both said, "Man am I happy to be out of this scene." Not that the dance scene is any "better" or "cooler" (well, I think it is) but the thing I dig about it is how energetic it is, how much movement is involved, how you have to surrender yourself to your impulses: even when I'm not at a party, or a bar (that is, drunk), it's hard to quell the itch in my legs when I hear something like that
Knightlife remix of Bag Raiders
, or that
Ocelot remix of Robyn
, or that plain ridiculous (irresistible, hilarious)
UMYO remix of "Kryptonite Pussy"
, or, of course, anything
Cut Copy
does. There's probably an argument to be made for the movement between form and play in dance music, too, but it would be an effort to carve up something that refuses stationary situations. And above all, or more simply: this shit is a ton of fun.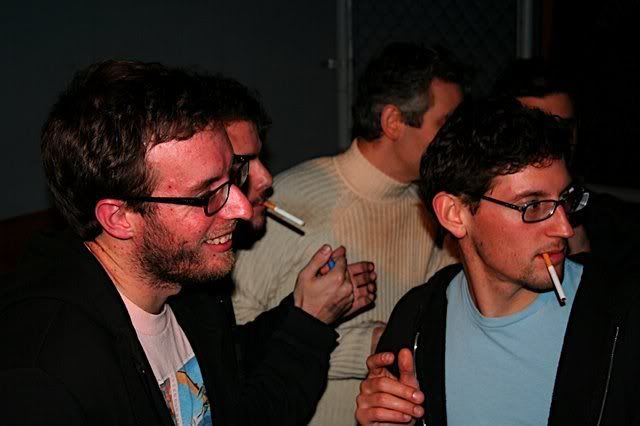 [Good thing I got back to homework, right?]