by Ryland Walker Knight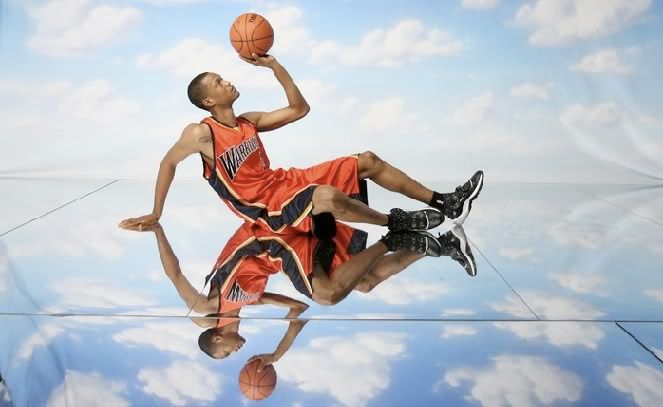 After getting home all mad at baseball, I started writing about basketball last night. You can read the whole thing, and track its progression, as I hope it gets better, as this one is a jumble, as the season develops and wears on and excites us all, over at freeNIKES! There will be poaching, there will be aping, there will be fancy talk, there will be fun, I trust, and little blood. However, as I said last night, certain sports happenings can get my idiot venom foaming. Like, I dunno, Boston winning. One thing I forgot to mention in depth in the first installment (perhaps this will be a focus for #2) is how my plan to avoid the Celtics and KG's new crazy and all that's wrong there got upended this past week when Bill Walker went a little nuts on the Rockets, instantly endearing him to me; and, you know, Darius Miles. I mean: Darius Miles? Bah. Here's a taste of what I want to do:
1. Follow a few personal obsessions, which are by no means "original" or even "particular to me," like Anthony Randolph, Kobe's legs (pace Tex), Mike Beasley's goof town lifestyle, Rudy Fernandez vs Greg Oden in ROY race (at least on the Blazers), how the Blazers should march through the world heads held high, Kevin Durant's eventual and terrible and hug-him-please cries on the inside under his (we hope) growing ferocity in the fourth, hating the WNBA, hating the Celtics but loving Bill "Sky" Walker, Houston getting big with Ron Ron up front and a vegan at the point, A.I., Melo, J.R. Smith, Josh Smith, Gay-Mayo, the Spurs devolving, the new Pistons, D'antoni running the Animal Apple in 7 sex or less, Chicago's all-backcourt starting five, Joe Alexander slaying the midwest AZN broads (they got those, right?) Yi left behind all clamoring, Yi making jokes with Vince about foolin'em all, LeBron stomping, Caron slicing, D-Wade getting anywhere at any moment to put up any shot possible ignoring the Matrix of possibilities behind him, Larry Brown shackling another flier in GW, Rick Carlisle making the Mavs that much more intolerable, somebody (please, somebody) punching Carlos Boozer's ugly fucking face, Kevin Love's chin strap and Mike Miller's grease-locks, more Beno Udrih push-offs, more Julian Wright--period--and Danny Granger, too, the Turkish Delight's inevitable backslide, Brand getting big with Thaddeus, Amare bouncing past everybody and everything when Shaq rides the bench and Nash tires for good, Baron looking to pass all street a lot more, Chris Bosh getting a hair cut or make over or something. [...]

5.i. Ask "What is basketball?" in a different way each time out.
5.ii. For instance, this time I'm trying to show that it's stupid to plan (or even hope) for much when it comes to something (cough, life) with this many variables. You just gotta enjoy this flux of fun.
5.iii. Keep an eye to seriousness within the nonserious discourse of a goofy blog like this one, which may manifest itself in stuff like, yes, naming life a "flux of fun", thereby invoking philosophical premises I find internal but not integral to my understanding of the game and its place as a social function--on the court, for the fans, in pick up, in relation to rap, as ritual, as theatre, as platform for what's bigger.