by Claire Twisselman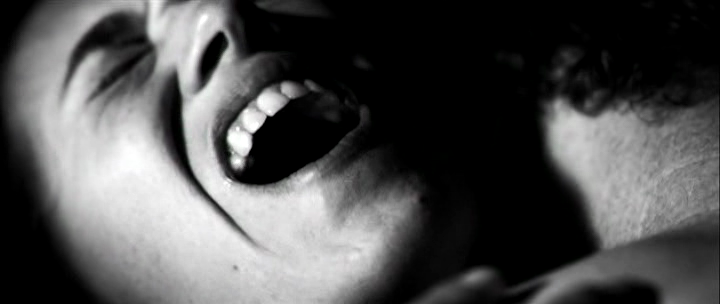 [Ed's note: Though part of her charm on twitter (already!) is her lack of punctuation and/or grammar rules, I asked Claire to clean up those lists she came up with for our little blog party here.]
I gave in, I joined twitter. And what does Knight do? Asks me to then go back and blog about it? What a goofus. In any event, here's the lists I came up with for the year and for the decade. I'm not going to go back and change them, though, to add
Antichrist
, like I remembered just a minute ago, but, whatever, you know? These were the movies that taught me some things this year, this decade. I still don't know much! Also, I haven't seen
everything
, so some things might get pushed around when I see, oh I don't know,
Police, Adj.
So let me know what you think! Am I cool enough to play in this boys club from time to time? In any event, happy new year. Can't wait to grow up some more in this new decade.

2009
Inglourious Basterds, Quentin Tarantino — Yes, I'm a Jew.
Summer Hours, Olivier Assayas — Remember, readers, vinyl is heavy. And don't listen to anybody who tells you this isn't lovely, and smart; it's subtle in ways, say, Arnaud Desplechin never could be.
Julia, Eric Zonca — Tilda Swinton is my hero.
The Headless Woman, Lucretia Martel — Except for the Coens' movie and Wes Anderson's fox, nothing else is this dedicated. Demanding but rewarding. And terrifying.
Two Lovers, James Gray — Joaquin Phoenix is too, too good at being so, so bad at life.
The Girlfriend Experience + The Informant!, Steven Soderbergh — What Karina Longworth said. Something about the economy.
In the Loop, Armando Iannucci — Lubricated horse cock indeed! Sure, Malcolm's a horse (the movie rides on him, his shoulders), but Gandolfini kills it. I've watched it about five times.
Bad Lieutenant: Port of Call: New Orleans, Werner Herzog — How come nobody talks about how bad an actress, and how boring a sex symbol, Eva Mendes is? Why does she get a pass? Oh, right, Nic Cage. Derr.
A Serious Man, Coens + Fantastic Mr Fox, Wes Anderson — Two polar opposite readings of Nietzsche: one's neutered, the other's fertile. This is what I'd propose for that fantasy double bill thing they've got at The Notebook.
Duplicity, Tony Gilroy — There needs to be more banter in movies, and more split screens. Their confessions of their mutual love was shockingly moving for this lil lady.
The White Ribbon, Michael Haneke — Dreadful, from frame one on. Yes: full of dread.
Broken Embraces, Pedro Almodovar — Penelope Cruz is the sexiest, duh, and Pedro seems to know almost everything about making movies. Great movie for tit lovers.
35 Rhums, Claire Denis — "Marvin... you were this friend of mine..."
Drag Me To Hell, Sam Raimi — C'mon, man, go back to "real movies" more often!
Tetro, Francis Ford Coppola — All of it's in that scene with the cigarette.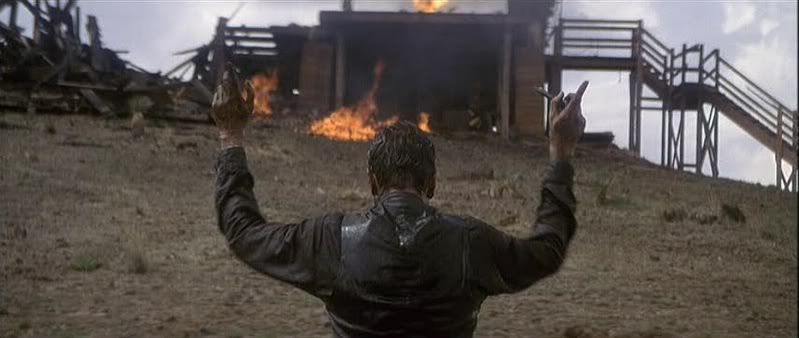 The Decade
There Will Be Blood, Paul Thomas Anderson, '07 — I see the worst in people.
Dogville, Lars Von Trier, '03 — Big time. Really taught me some things: about myself, about being a lady, about James Caan. Caan! He's, big surprise, the secret.
Esther Kahn, Arnaud Desplechin, '00 — Don't get Ry started! Don't get me started either! Any woman who wants to brush her face after her teeth is a-ok with me.
In The Cut, Jane Campion, '03 — Sexy and scary and everything I hate/love about NYC (and being a lady in NYC).
Yi Yi, Edward Yang, '00 — Fucks me up. In a delicate way. Like getting a soul massage, kinda.
Eternal Sunshine of the Spotless Mind, Michel Gondry, '04 — Fucks me up.
The World, Jia Zhang-ke, '04 — Everybody keeps saying Platform is Jia's movie of the decade, but this one is better, or more important, and digital, and it's got a way less happy ending.
Kill Bill + Death Proof + Inglourious Basterds, Quentin Tarantino, '03/'04 + '07 + '09 — The best movie movie movie run of the decade, but, hmn, who cares, huh?
Regular Lovers, Philippe Garrel, '05 — Black and white and red all over. This dude sure does make seem suicide seem painful (eep, not painless).
Flight of the Red Balloon, Hou Hsiao-hsien, '07 — If this is what being a mom is like, I could maybe be game. Except for all that deadbeat dad shit, this is what life should look like, I think.
The New World, Terrence Malick, '05 — Amazing, no doubt, but it's not anything that's not in The Thin Red Line.
Femme Fatale, Brian De Palma, '02 — I kinda dig how sleezy this flick is since, like a lot of this guy's movies, it's big hot air balloon full of prurience. And he's got some idea about movies being a dirty act he's always pushing. But here it's also about Paris and France. Also, De Palma gets Banderas.
Mulholland Dr., David Lynch, '01 — Taught me to see with my ears. Why are so many critics picking this one over INLAND EMPIRE? Because this one has lesbians! Nude! Imagine that!
The Darjeeling Limited, Wes Anderson, '07 — I know Ry's got a hard on for The Life Aquatic, but this one hurts more, is tighter.
Wendy and Lucy, Kelly Reichardt, '08 — Best dog movie I've seen and a great train idea or 8, too.
The Man Who Wasn't There, Coens, '01 — Obviously their best movie. It's got some hope.