by Ryland Walker Knight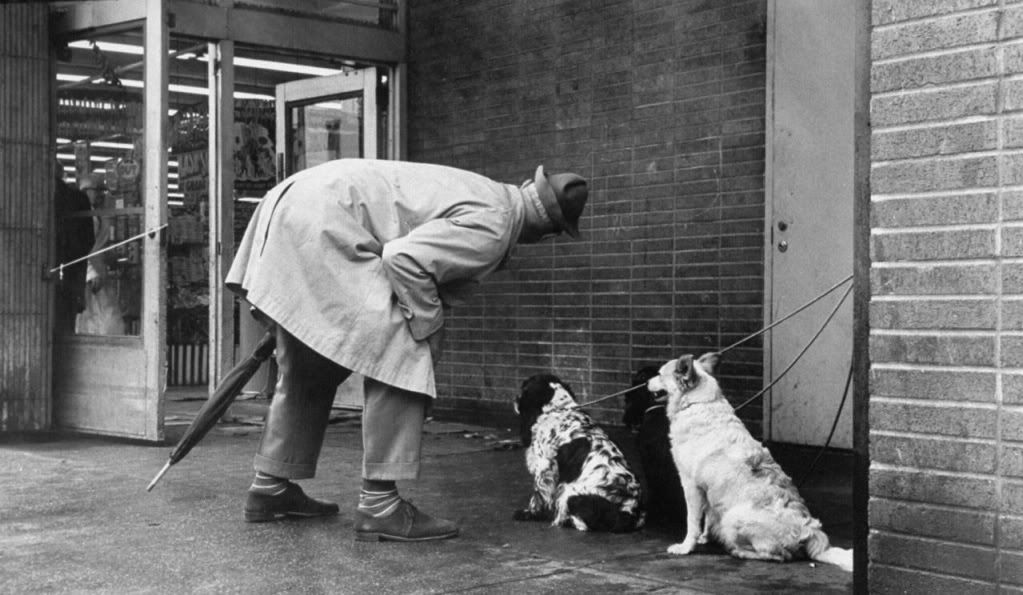 —Nothing?
Really, if you didn't read
Brian's Tati preview
, you should. He's got all the links you need and then some,
including this one
, which points to a translation by Bert Cardullo, complete with introductory table setting, of Bazin's review of
M. Hulot's Holiday
at
Bright Lights
. I missed the PFA screening on Thursday because of a certain poodle's stubborn ways and the resulting headache that installed but I am hoping to maybe trek up to the Rafael this week to catch it since that theatre is even better, and easily better than the YBCA screening room and the Red Vic (Jan 28 and Feb 3/4 respectively), not to mention the fact that, despite certain impulses (and my reputation?), I don't want to spend all day Saturday,
January 30th
, at the PFA.
I do, however, want to spend some time there on that day because, in addition to all the Tati going on around town these first two months of twenty-ten, the PFA will be hosting
a Val Lewton series
. Last summer I watched a bunch of the films via Netflix, but I've never seen them on a big screen so I'm pretty damned excited for that light and those shadows to meet my eyes all emulsified. What's more, the series is structured around double bills, which seems particularly apt given the B-movie status/history of Lewton's catalog. (Also, as many of you know, I'm a fan of
that film-going format
.) To a certain extent, I plan to mimic my Dreyer and Resnais format/s for this series, so expect some enthusiastic notes once the series starts next weekend,
on the 22nd
, with one of the best pairs imaginable:
Cat People
followed by
The Seventh Victim
. Not only are both films brisk (neither tops 75 minutes), they're plain bizarre—especially Robson's
Victim
, which I did not do justice to
back at first blush
. Flip-side: I'm particularly proud of
this Cat People image essay
. More to come for sure.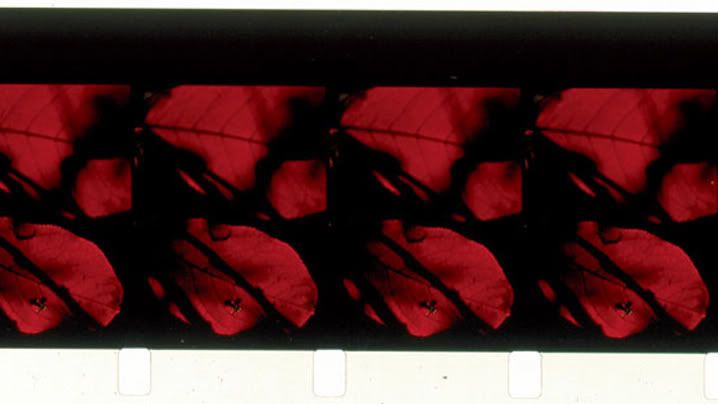 Though I may miss the James Benning night at YBCA on Friday,
February 26th
, I am marking the Nathaniel Dorsky evening earlier that week,
on the 23rd at the PFA
, as a must-attend. First billed as a trio, the night is now a full quartet of films. I've been very excited to see
Sarabande
and
Winter
since they debuted at TIFF 2008 and spawned a number of great articles, including a pair from The Notebook:
Darren Hughes' interview with Dorsky
and
David Phelps' consideration of Sarabande
(from its NYFF showing). If I play the game well enough, I might be able to interview Dorsky as well as have the chance to write about his newer works ahead of the pack as (I'm guessing, since he's bringing them with him) the second pair of films on the program that evening, titled
Compline
and
Aubade
, will be enjoying their Bay Area premieres. (I'll get back to you on all that, but, for now know that it's all very exciting. Especially since I've got my own brand-spankin-new copy of
Devotional Cinema
already broken in, already not-so-spankin-new.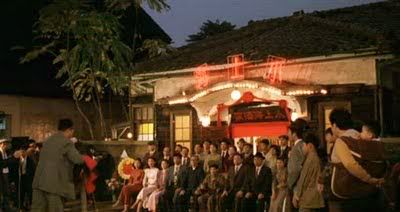 Finally, to round things out, there will be a reprise of Hou Hsiao-hsien's
City of Sadness
on Saturday February 20th, which follows a putatively rare Ozu the night before, a silent gangster melodrama from 1930 called
That Night's Wife
. I hope to see both. But now, on this rather gorgeous day, I need to go for a run before I catch
Jour de fête
a little later on across the Bay.