by Ryland Walker Knight
I'd planned on letting
that last widget post
lapse past the page, but, well, this early AM I got excited about some more recommendations from my daily dials. The coding on the widget is a little wonky, but, still, I'm updating it. Here goes. Most immediate would be that
I just finished watching
Criterion's Renoir box set of films from the 1950s,
Stage and Spectacle
, and I cannot sing its praises enough. Not only are the films all delightful, and typically excellent, but spread across the three discs is the interview Jacques Rivette conducted with
le maitre
, called "Jean Renoir parle de son art," which has as many lessons about cinema (and art in general) as you'll get in a full semester of study. Essential viewing. Likewise, Bill Callahan's
Woke on a Whaleheart
has been getting a bunch of spins around these parts. I'm going to have to return my library copy of
Infinite Jest
this week and hope to pick up another copy at my next local, but you can certainly buy one because it's worth it; I'd just rather spend that $12 on some food right now. Or, I could put it towards a copy of that new
Farber on Film
behemoth (which Glenn wrote a few words about
over here
). Finally, in my haze yesterday, browsing around (somewhere, anywhere), I learned that the Blu Ray release of
2001: A Space Odyssey
is currently being sold at a staggering discount, which is another disc I'd love to own along with the requisite player. Can't beat 70mm at the Castro, but it's better than standard def on a tube. Some day soon, we can hope!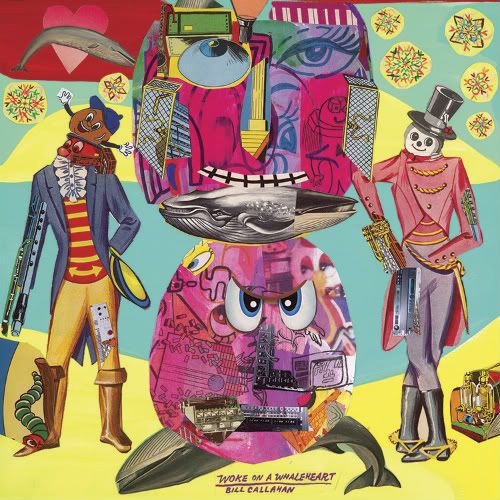 — There's sap in the trees if you tap'm
10.06.09:
Added five more things to give the lil box two pages of fun stuff. Quickly:
(1)
Nabokov: Novels 1955-1962: Lolita / Pnin / Pale Fire
for the greatest 20th Century novelist's most recognizably seminal works;
(2)
That FatCat reissue of
Spirit They're Gone, Spirit They've Vanished + Danse Manitee
for how those wacky Bmore guises got started;
(3)
The Cary Grant Box Set (Holiday / Only Angels Have Wings / The Talk of the Town / His Girl Friday / The Awful Truth)
for the best Hollywood actor of all time in some of the best Hollywood pictures of all time;
(4)
A Christmas Tale
for being the best picture of what I feel about families, and mine (with more words soon upon this DVD's release); and
(5)
the game of
Scattergories
for all the fun it's brought me through the years.