by Steven Boone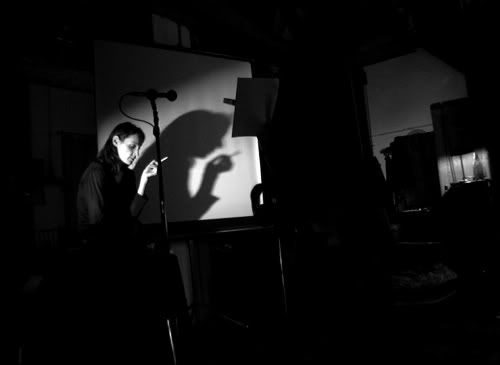 Film Festivals come and go. What's important is what stays with you. I saw some things at this year's New York Film Festival. Moments out of time, as they say (and used to say in a provocative yearly Film Comment roundup). Here are some fragments that are still stuck to my shoe:
A Dutch-angle, chiaroscuro long-take of singer Jeanne Balibar recording a drunkenly sexy number with her two leathery pet guitarists. All we hear of the song is whatever they coo into their mikes and whatever leaks, like a whisper, from their studio headphones. As the music builds and Balibar's narrow hips become possessed, the session gathers all the heat of an inspired ménage à trois. They even smoke afterwards.


—on Ne Change Rien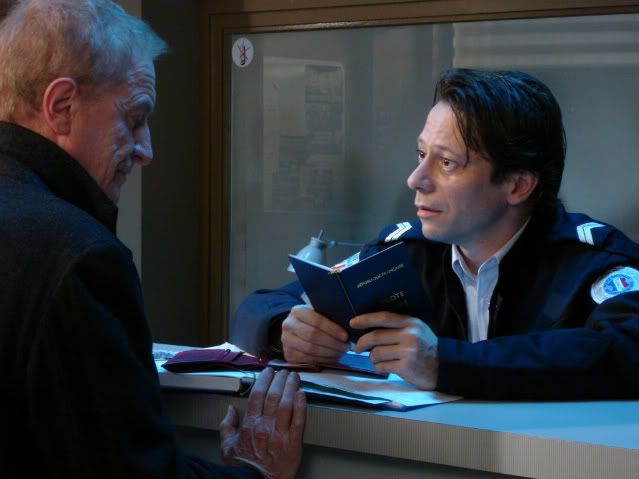 His soul as restless as a kid at recess, a dapper retiree (André Dussollier) descends into a mall parking garage to the busy chickawa-thump-thumps of a Bruckheimer techno-thriller. The camera glides along in anamorphic widescreen, soaking up the garage's teal fluorescents. So mesmerizing and intense—but why are we laughing? Alain Resnais is a master of appropriating styles to fit/bedevil/brazen his characters' lovesick delirium, that's why. At the NYFF press conference, he noted
The Shield
and
Law and Order
among his favorite TV shows. In many places, his camera swoops and hovers with the abandon of Hitchcock, of
The Conformist
, of
Branded to Kill
, all in the service of a dream, the kind you wake from with a stupid grin and a thousand thoughts.
—on Wild Grass