by Ryland Walker Knight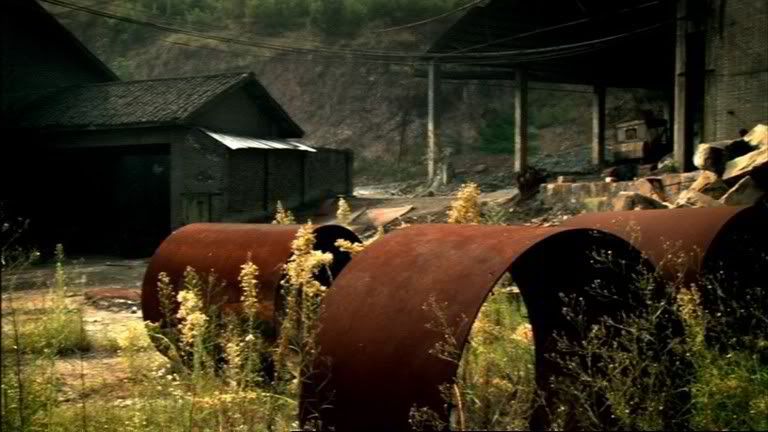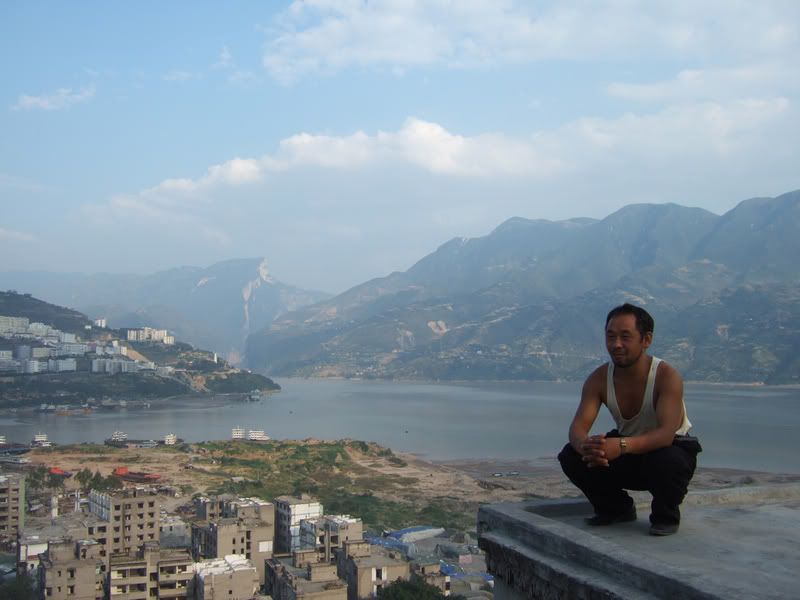 Unknown Pleasures: The Films of Jia Zhangke
begins tonight at PFA with a screening of
Still Life
at 6:30 followed by
Dong
, with the short
Our Ten Years
, at 8:45. I'm new to Jia, but I love me some Joy Division (see sidebar), so the first things that popped to mind when I first heard of this Chinese auteur are those Manchester post-punks, which makes the series' title that much cooler. Spread over a month of screenings, the PFA will exhibit all Jia's features from
Xiao Wu
(Sept 18) through
Useless
(Sept 26). Plenty has already been written about Jia across the interwebs but, to drum up tonight a little more,
here's a list of Still Life reviews, collected by Michael Guillen
. As is my practice, I've not read much but cursory notes about why Jia is important (I've got my cocktail party knowledge), so this will be another learning experience. What I do know, and what intrigues me, is his interest in documentary fiction (I feel there should be a slash or an n-dash in between those terms, like, always) and digital (a recent turn in his work), both pet obsessions of mine ever since
Pedro Costa
rocked my world earlier this year. That, and I'm excited all my missed opportunities with
Still Life
's recent run will be absolved, and I hear he's into performance as well. I'll have to wait until October to see
Unknown Pleasures
(3rd) and
The World
(8th) and
Platform
(15th) on that big screen but I trust tonight's double bill will get me jazzed and primed. And, failing a trip to the art house, all three are available on Netflix. His Beijing Film Academy thesis film,
Xiao Shan Going Home
is not readily available for home viewing (for most viewing), and its Bay Area premiere will be accompanied by the short
In Public
on September 19th.
For more, read
Hoberman
(and
again
),
Andrew Chan
,
Michael Koresky
,
Zach Campbell
,
Kevin Lee
,
Girish
and pore over Harry Tuttle's links at
Unspoken Cinema
. I'll try to add to this conversation as the month progresses.
[Pix stolen from all over.]